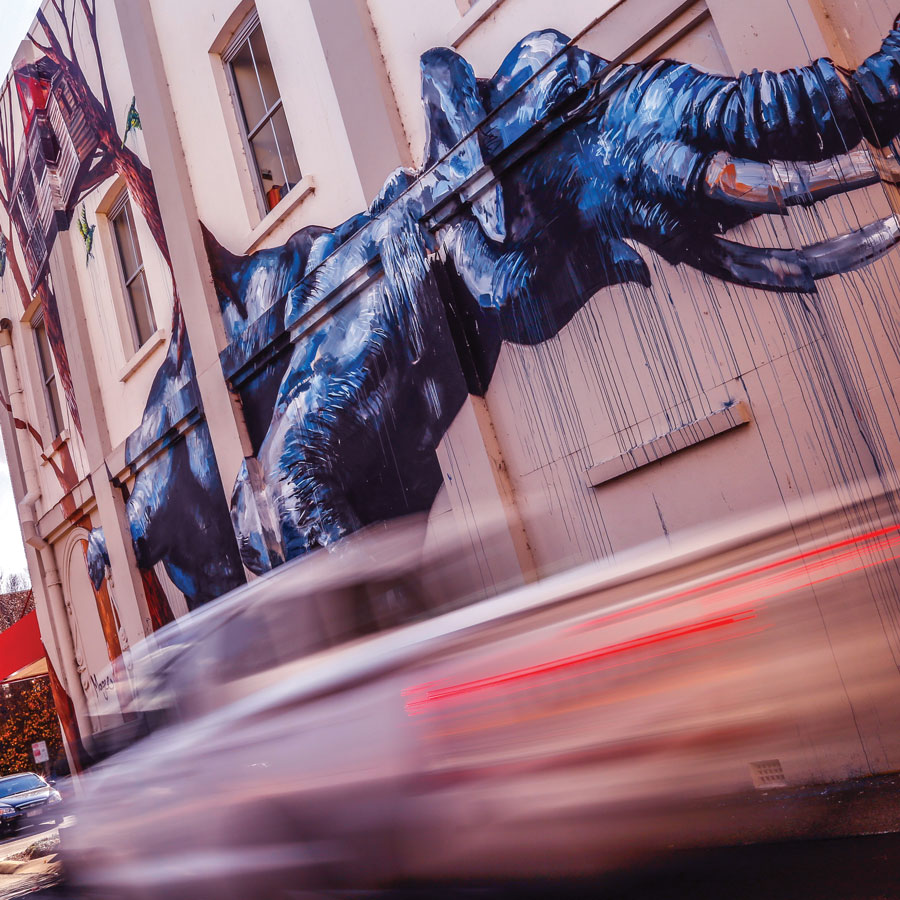 Street art
Toowoomba is filled with more than 100 large murals by nationally and internationally acclaimed outdoor artists. The amazing works are thanks to the First Coat International Art Festival that has brought outdoor artists to Toowoomba over many years. Colourful and quirky, they offer a great backdrop for photos. Grab a coffee and your camera and find your favourite!
Empire Theatre
Enjoy a show in the stunning heritage listed Empire Theatre. The largest performing arts precinct in regional Australia, it is renowned for its classic art deco architecture and grand proscenium arch. The Empire's performance calendar includes high quality national drama, comedy, music and dance tours throughout the year – no matter your taste you're sure to find something for you! Tours of the building are also available.
Location: 54-56 Neil Street, Toowoomba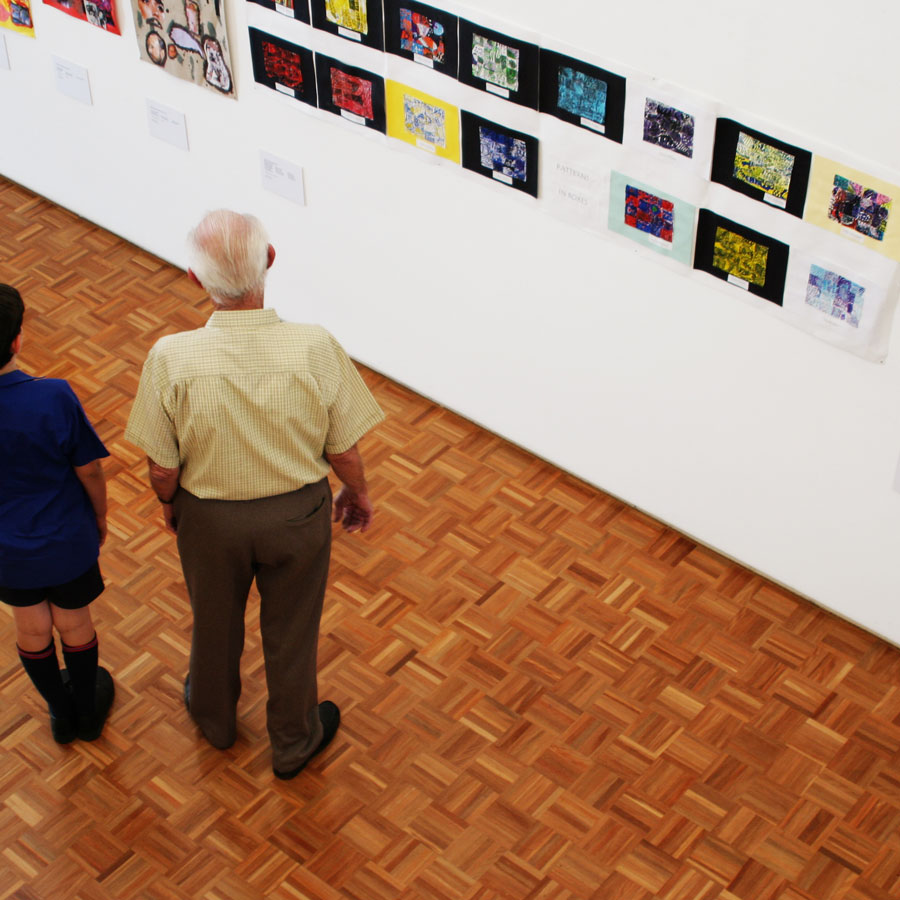 Toowoomba Regional Art Gallery
Located in the heart of the city, Toowoomba Regional Art Gallery houses three permanent collections that include some of Australia's most loved painters, such as Frederick McCubbin, Arthur Streeton, Tom Roberts and Rupert Bunny. Guided tours of the gallery are available if booked two weeks in advance.
Location: 531 Ruthven Street, Toowoomba CBD, beside City Hall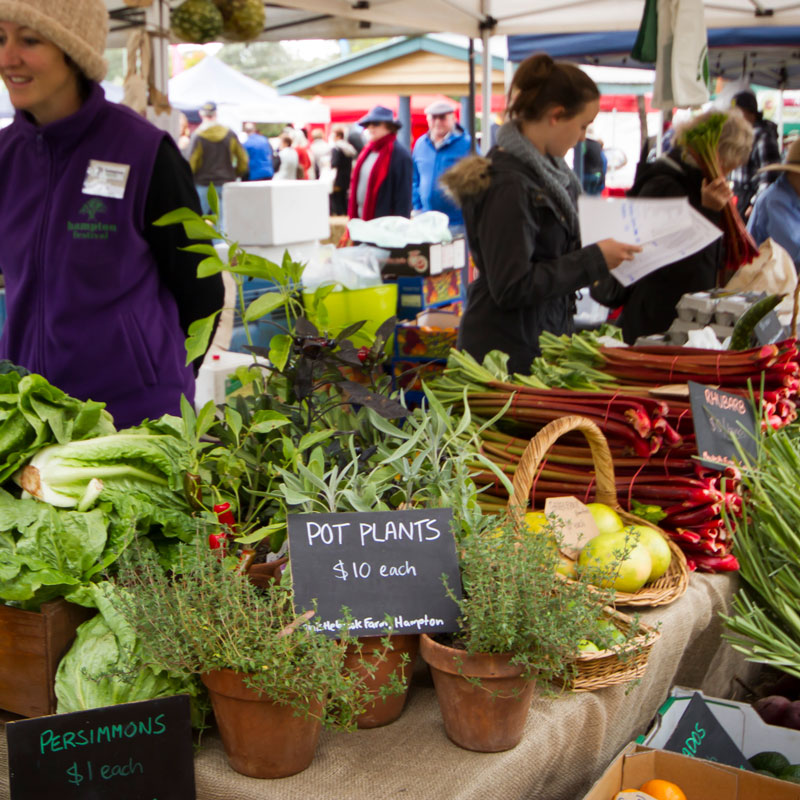 Markets
To market, to market… to find the freshest local produce and the quirkiest handicrafts! From fruit to furniture, plants to pottery, books to bubble tea, jewellery to jumper leads… here you'll find a full list of markets across the Toowoomba region.
Antiques
Hunt for hidden treasures at one of the region's many antique and second-hand stores. Whether it's rare antiques, quirky retro items or collector's pieces you're after – there's sure to be something for you.  Here you'll find a comprehensive list of places to start your search.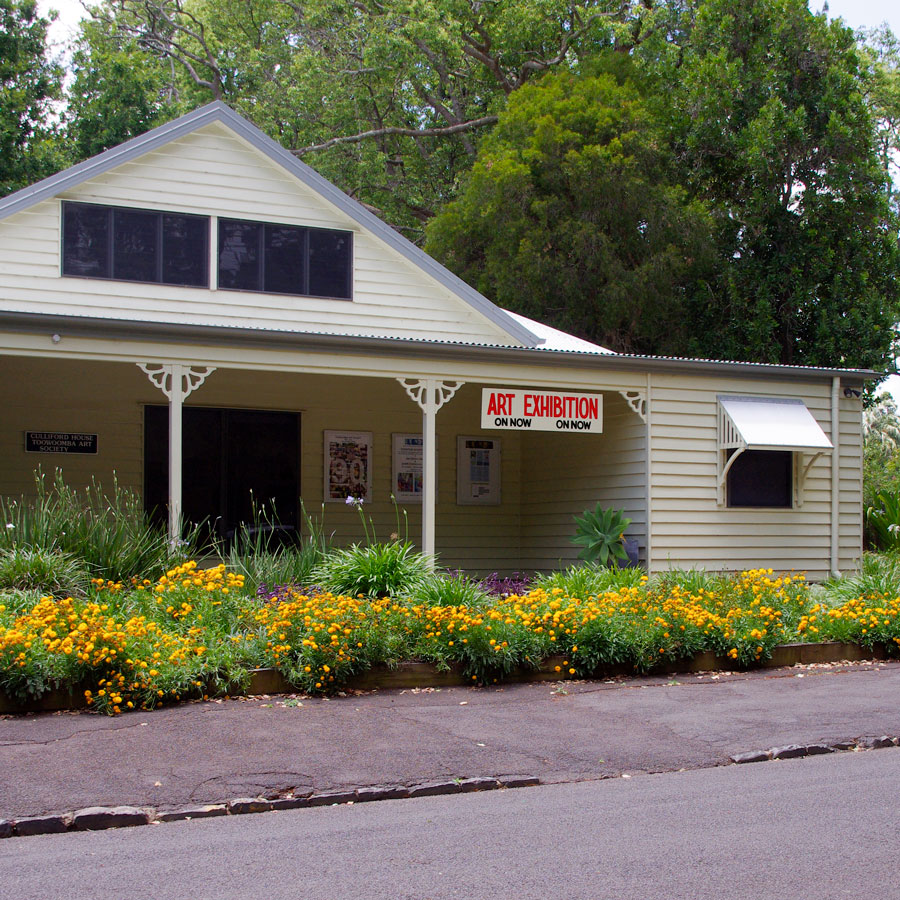 Toowoomba Art Society
Located a few steps away from the stunning Queen's Park Botanic Gardens, this purpose-built gallery space is a hub for the local art community. It hosts regular exhibitions as well as art classes for all ages, talks, gallery tours and more.
Location: Culliford House, 1 Godsall Street, Toowoomba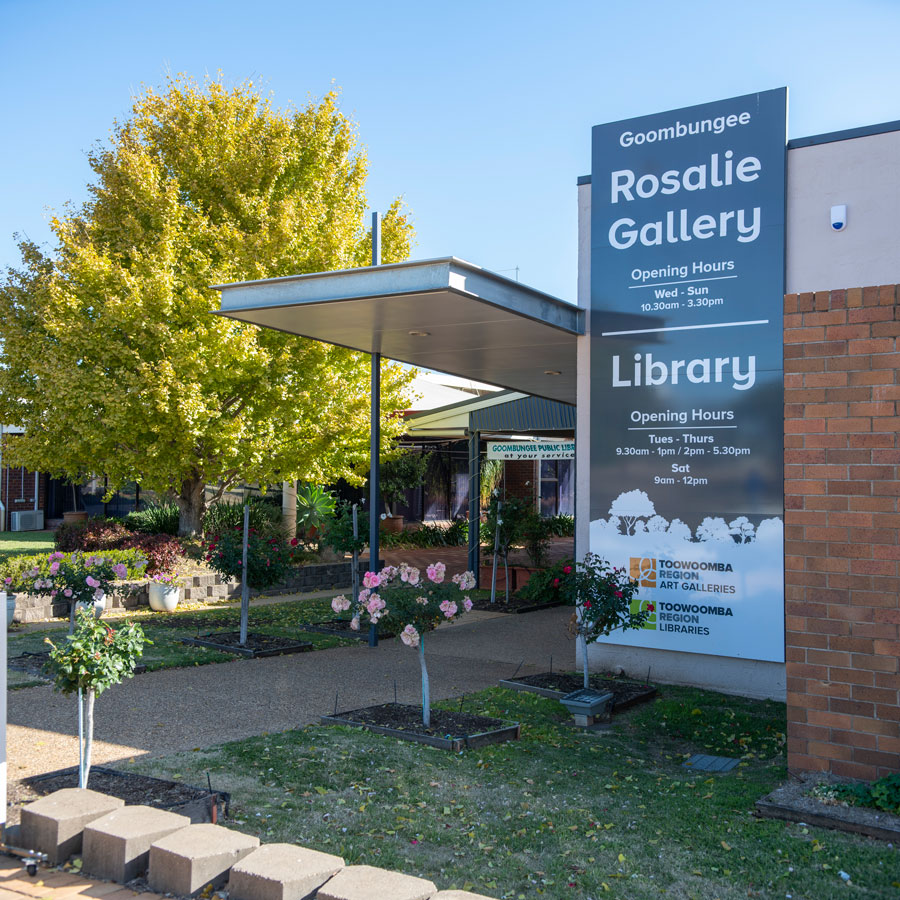 Rosalie Gallery, Goombungee
Rosalie Gallery is a hidden gem in the quaint village of Goombungee, 40 mins drive north west of Toowoomba. It is a small but modern, light and airy gallery space with monthly rotating exhibitions that showcase a diverse array of artists, from the traditional to the avant-garde.
Location: 89 Mocatta Street, Goombungee, 40km from Toowoomba via Warrego Highway then turn right onto Kingsthorpe Haden Rd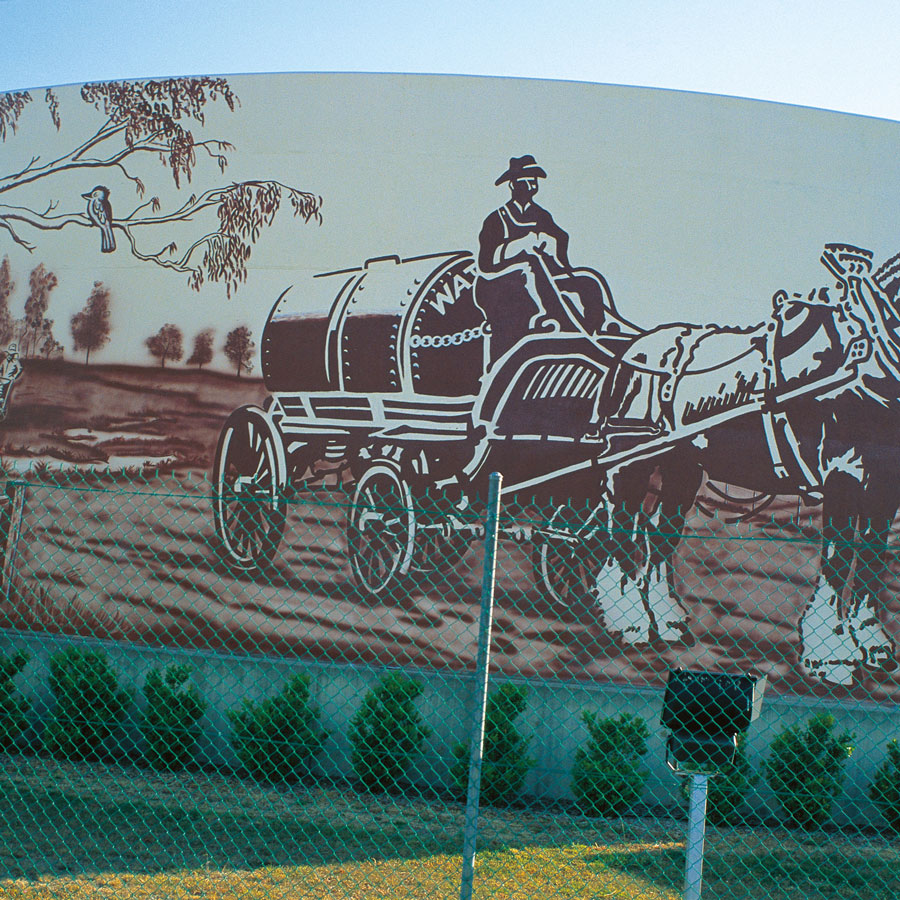 Millmerran murals
The history of the Millmerran district is on display in a series of six larger than life murals located around the township. Located one hour south-west of Toowoomba, the works include an impressive water tank mural that is part of the famous Australian Silo Art Trail. A map with information about each of the artworks is available at the Tourist Information Centre and online.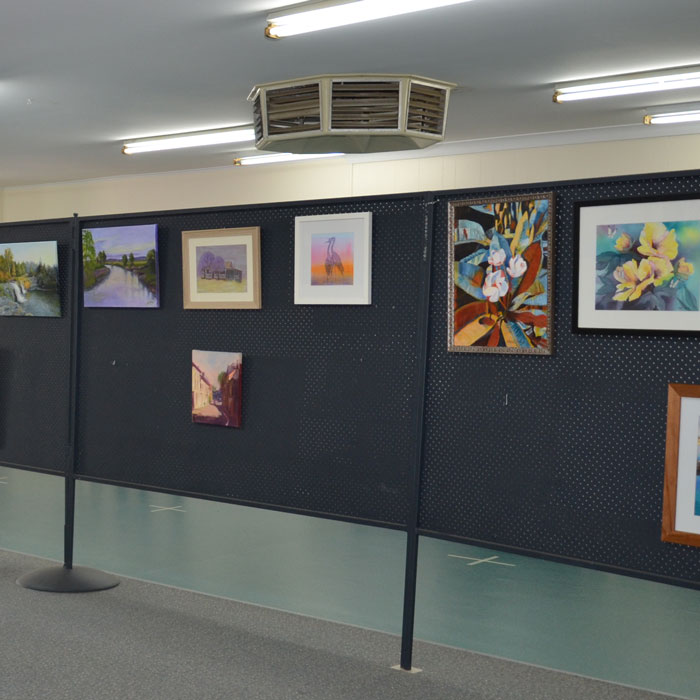 Pittsworth Art Gallery
30 minutes drive south of Toowoomba, this small regional art gallery provides an opportunity for local artists to display their work. Tourist information about the area is also available here so it's well worth stopping in.