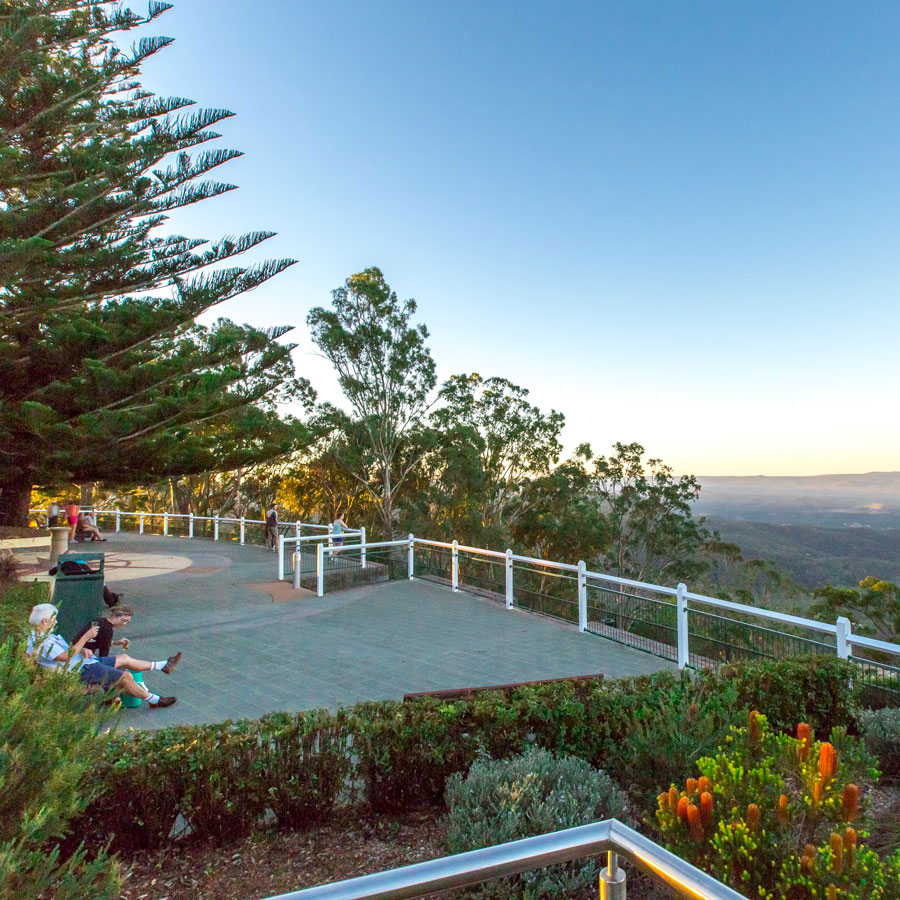 Picnic Point Lookout
No trip to Toowoomba is complete without taking in Picnic Point's breathtaking panoramic views from the top of the Great Dividing Range eastward to the Lockyer Valley. A short drive from the CBD, the precinct has a café / restaurant that overlooks the escarpment, a waterfall, fantastic playgrounds and short scenic bushwalks ensuring a fun filled day out.
Location: 162-202 Tourist Road, Rangeville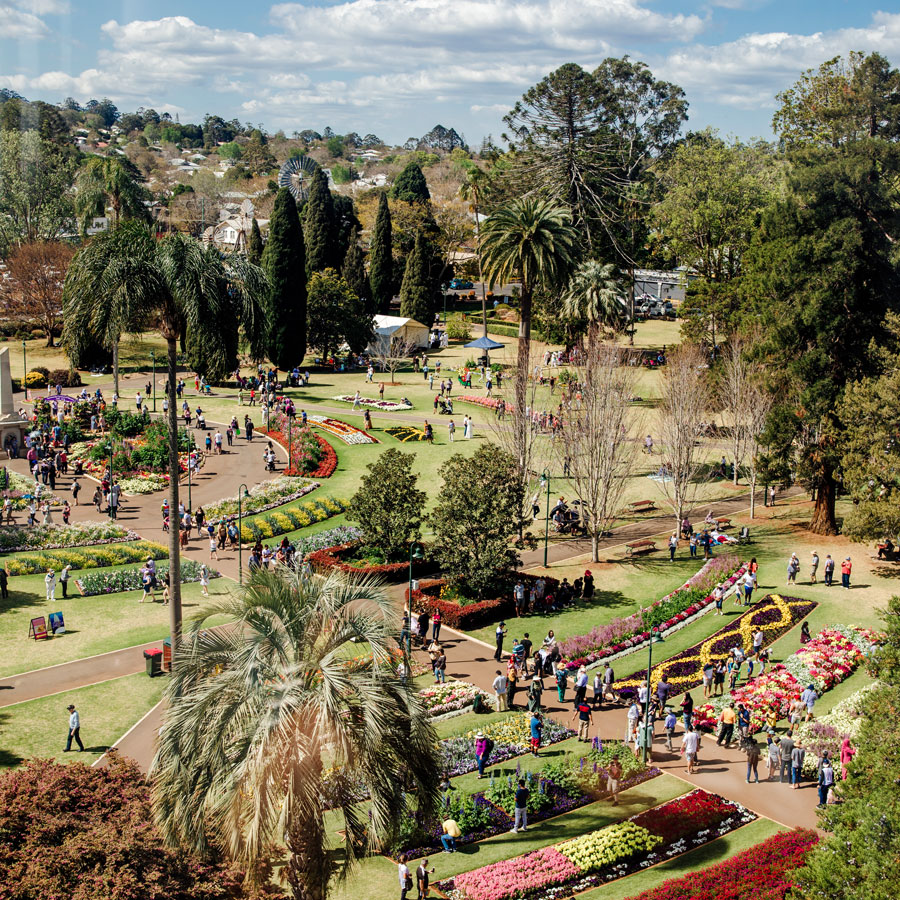 Queens Park
State heritage listed Queens Park and Botanic Gardens is an absolute must for any visitor to the garden city. Its more than 25 picturesque hectares feature stunning plantings and towering trees in the botanic gardens, excellent BBQ and picnic facilities, impressive playgrounds for kids of all ages and an off-leash dog park.
Location: 43-73 Lindsay Street, East Toowoomba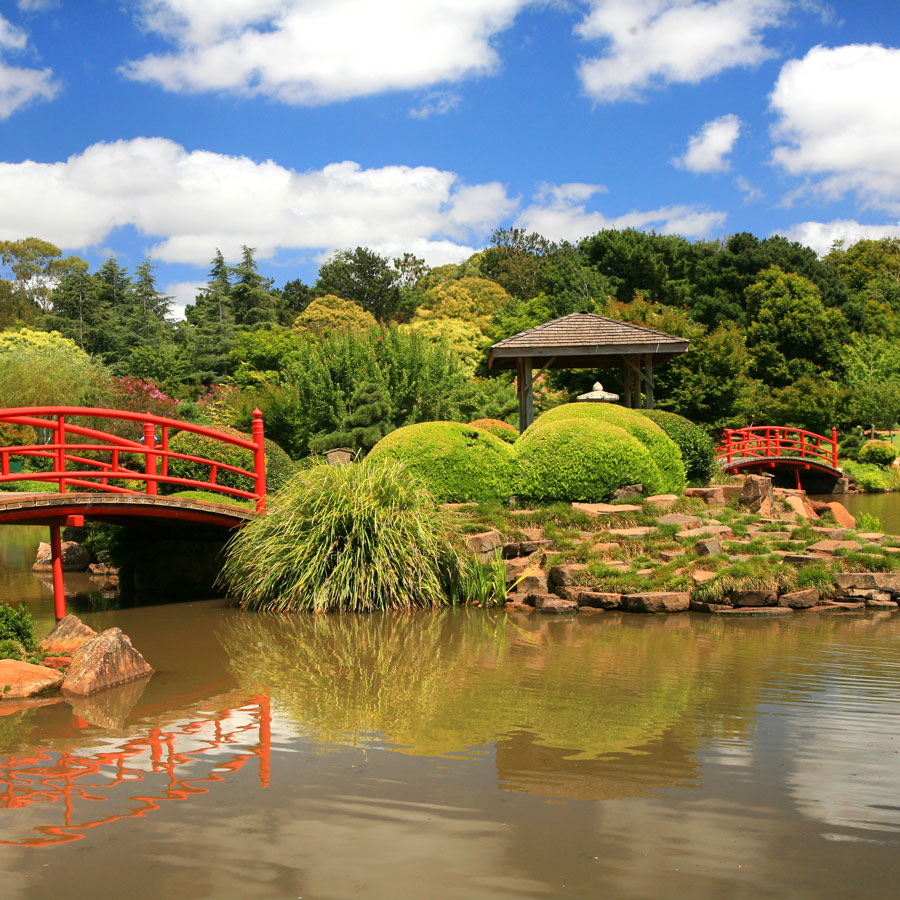 'Ju Raku En' Japanese Garden
Discover peace and tranquillity at the University of Southern QLD's 4.5-hectare 'Ju Raku En' Japanese Garden. This garden is Australia's largest, most traditionally designed Japanese 'stroll garden' and features a mountain stream and waterfall, 3km of paths and 230 species of Japanese and Australian native trees and plants.
Location: University of Southern QLD, parking area 5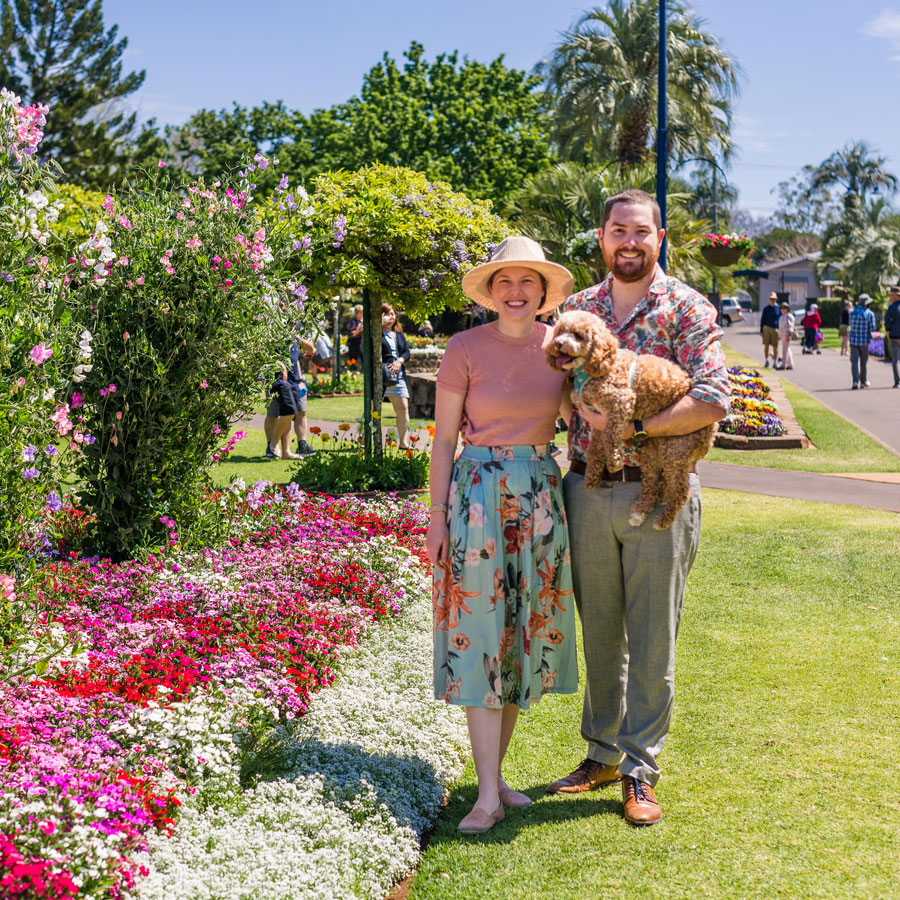 Laurel Bank Park
State heritage listed Laurel Bank Park features manicured gardens, mature trees, children's play equipment, a sensory garden and water feature, barbecue and picnic areas and two croquet lawns. Its beautiful natural backdrop also makes it a favourite for wedding ceremonies and photography. Don't miss its stunning plantings during Toowoomba Carnival of Flowers.
Location: Hill Street, Toowoomba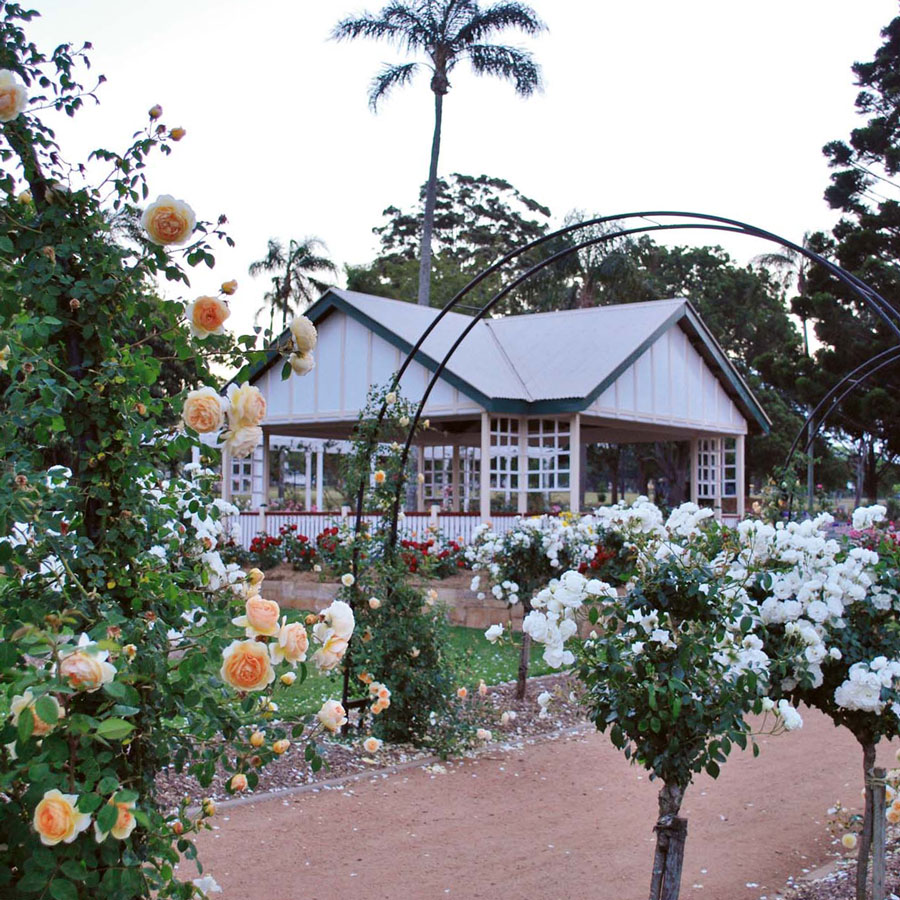 Newtown Park & Queensland State Rose Garden
Stop and smell the more than 2000 roses at Newtown Park's award-winning Queensland State Rose Garden. The peak months to see these blooms are October and November; however, the roses can be viewed from October through to April.
The park also features a children's playground and barbecue area, sports ovals, croquet lawns, basketball court and cricket pitches.
Location: Pottinger Street, Newtown (Toowoomba)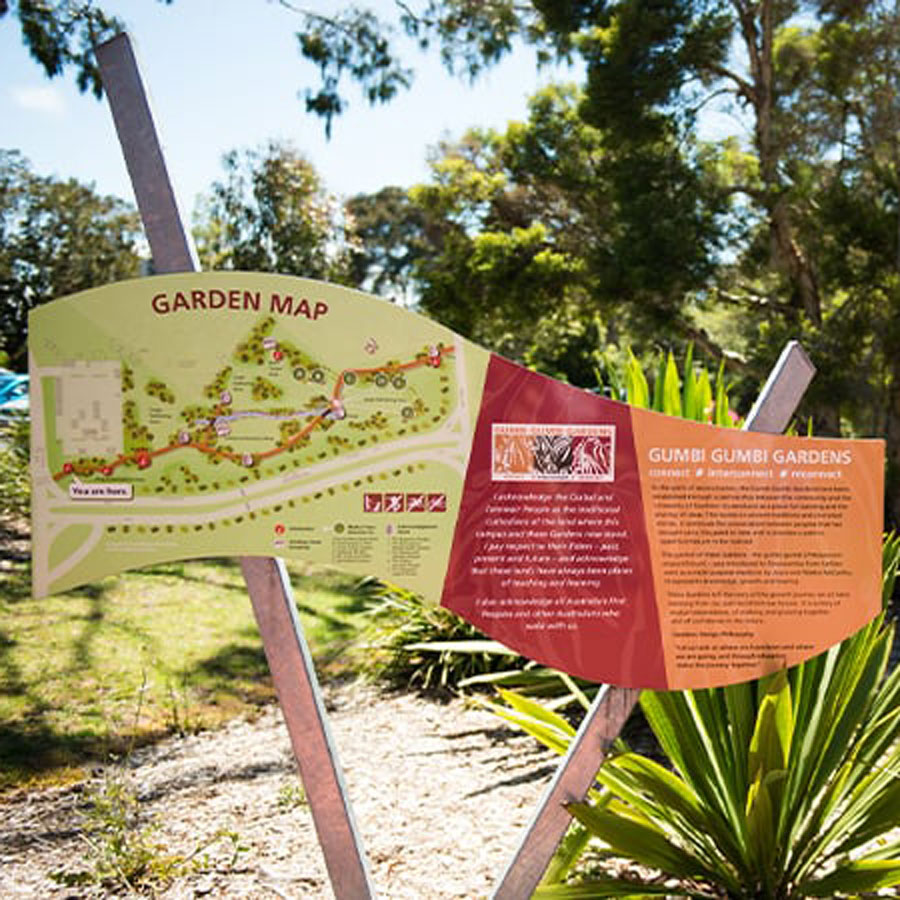 Gumbi Gumbi Gardens
Explore the region's indigenous heritage at Gumbi Gumbi Gardens. Designed in close partnership with respected elders, it features more than 100 plant species. These include plants used by local Aboriginal communities for food and medicine. Download the Gumbi Gumbi Gardens app to hear elders tell stories of the gardens.
Location: University of Southern Queensland, 487-535 West Street, Toowoomba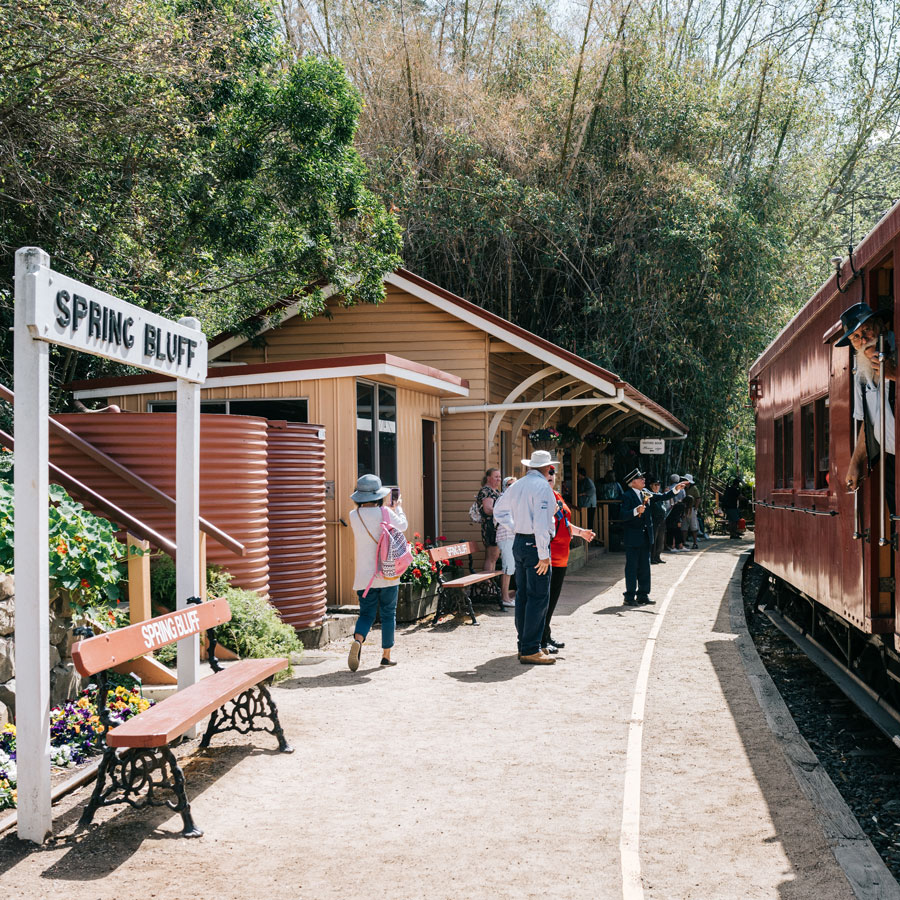 Spring Bluff
Heritage listed Spring Bluff Railway Station is home to 150 years of railway history and beautifully landscaped gardens. It is located 15km north of Toowoomba and during spring thousands of visitors come to enjoy the magnificent floral displays.
Location: Murphy's Creek Road, Spring Bluff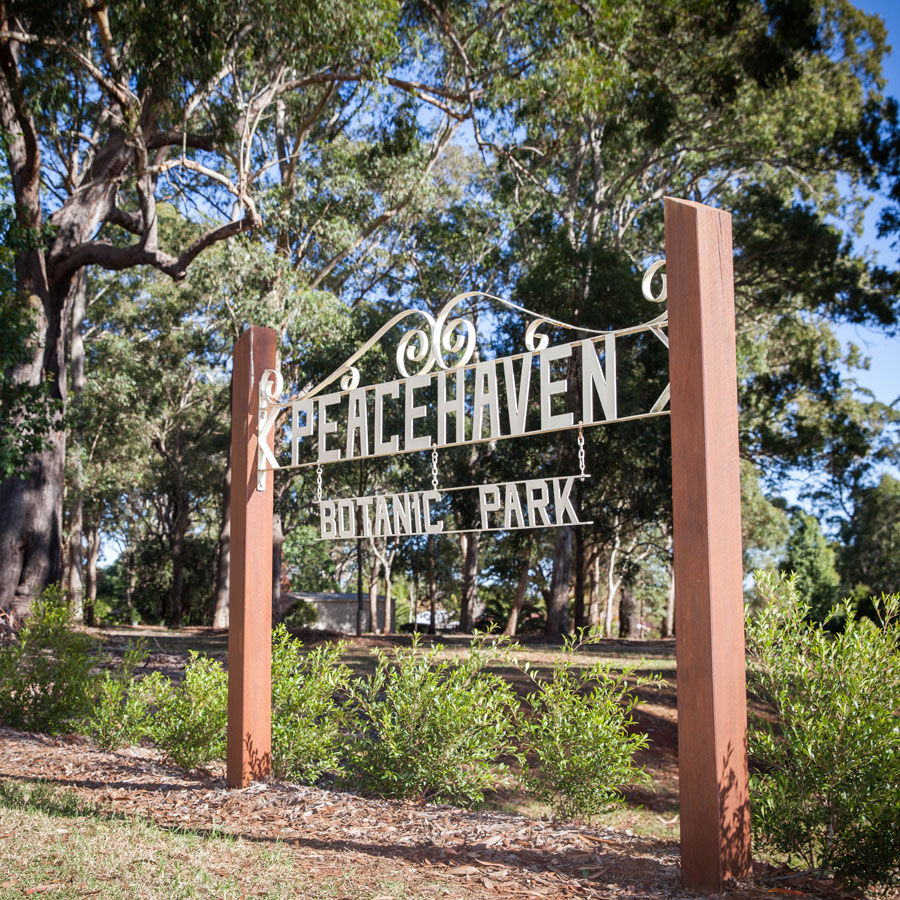 Peacehaven Botanic Park
Peacehaven Botanic Park is located just 15 minutes drive north of Toowoomba at Highfields. The park has magnificent trees, wheelchair-friendly pathways and stunning views towards the Bunya Mountains. There are picnic tables, barbecue facilities, a grand rotunda, open grassy spaces and a fantastic nature themed adventure playground.
Location: 56 Kuhls Road, Highfields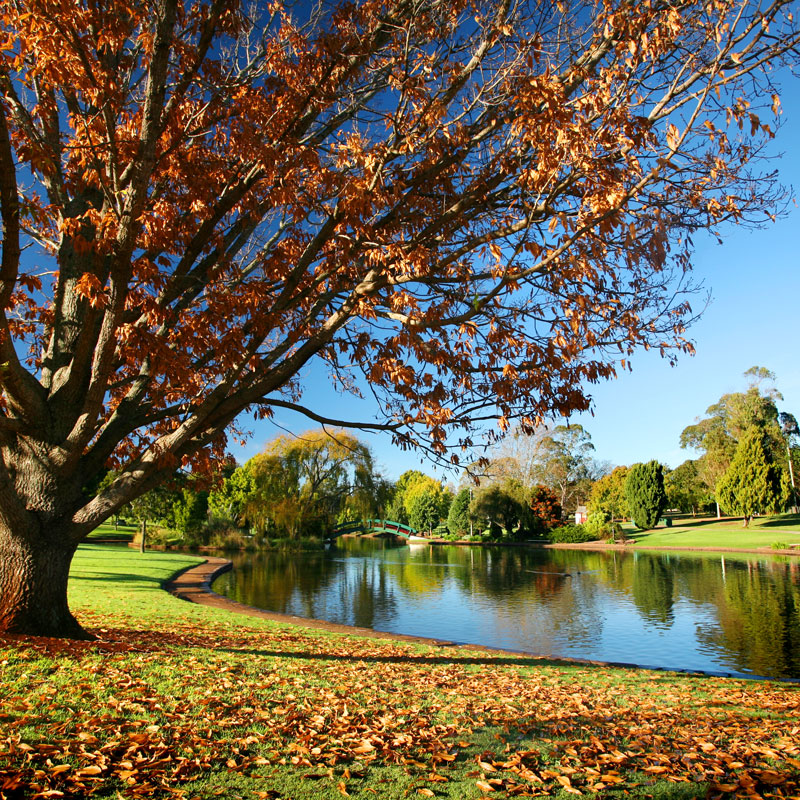 Lake Annand
Watch the birdlife on the tranquil lake while enjoying lush green lawns and large established trees, including two huge Queensland bottle trees. The park's large children's play areas and free BBQs make it perfect for picnics and small events.
Location: Bright Street, South Toowoomba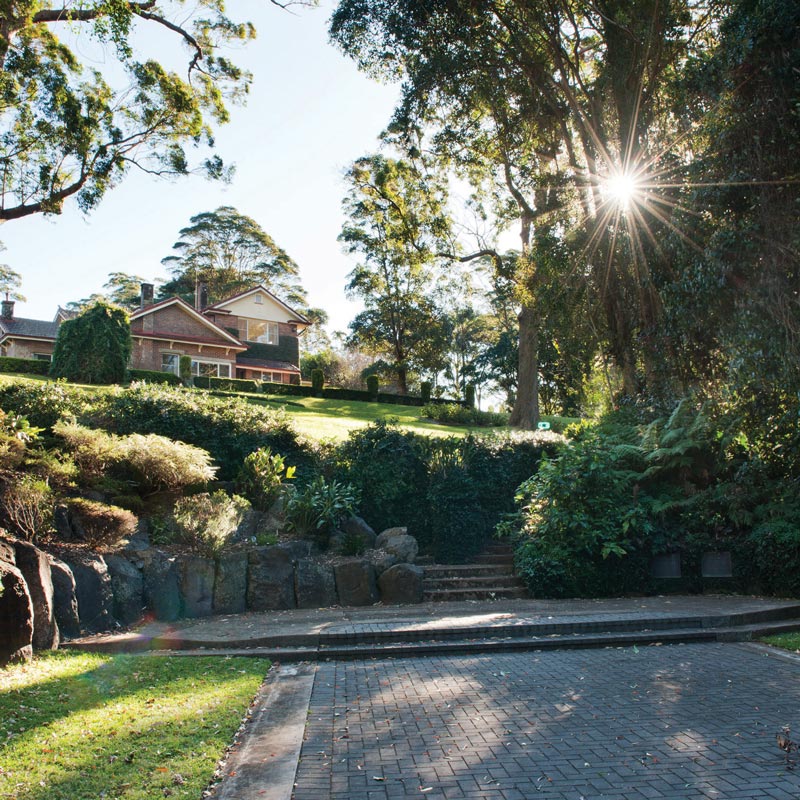 Boyce Garden & Rainforest
Boyce Gardens are simply stunning. The owners gifted the estate to the University of Queensland in trust in 1969 to preserve and maintain the gardens. A highlight includes its restored native rainforest with a 30 metre high canopy.
Location: Entry opposite 26 Jellicoe Street, Mount Lofty, Toowoomba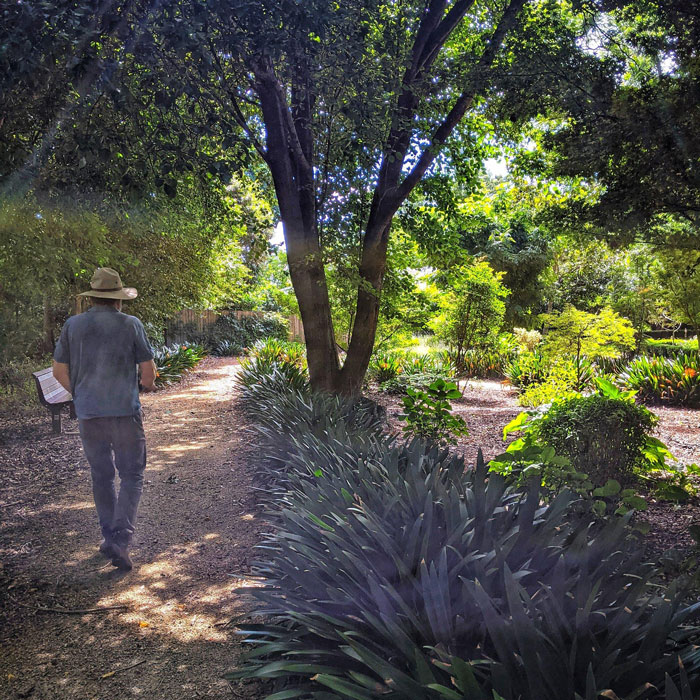 Davidson Arboretum (tree garden)
This one-hectare park 15 minutes drive north of Toowoomba is filled with gorgeous deciduous trees that put on an amazing autumn show from May to June. Its walkways and avenues of trees, formal arbour and rest shelter make it a tranquil space to enjoy all year round.
Location: Between 11 and 13 Cawdor Road, Highfields
Rogers Park, Yarraman
Drive 1.4km through native Hoop pine plantations within the Yarraman Sate Forest to shady Rogers Park—named after the forester who once lived here. The park is filled with large mature jacaranda trees that create a carpet of purple flowers every November and is a beautiful spot for a picnic or a barbeque as you explore the northern part of the region. Rogers Park is one hour and 30 minutes drive from Toowoomba.