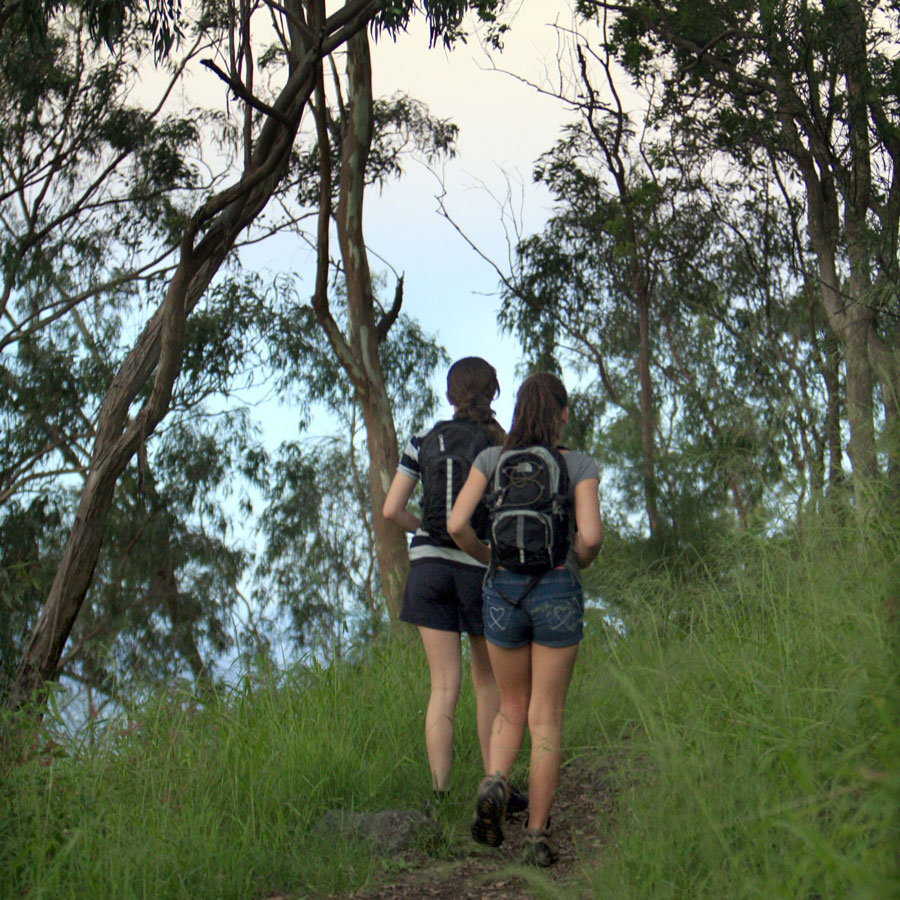 Bushwalking
Whether you're after a leisurely stroll or a challenging hike, our spectacular national and regional parks cater for all fitness levels. Details of the best bushwalks in the region can be found on the Toowoomba Regional Council website or downloaded in booklet form.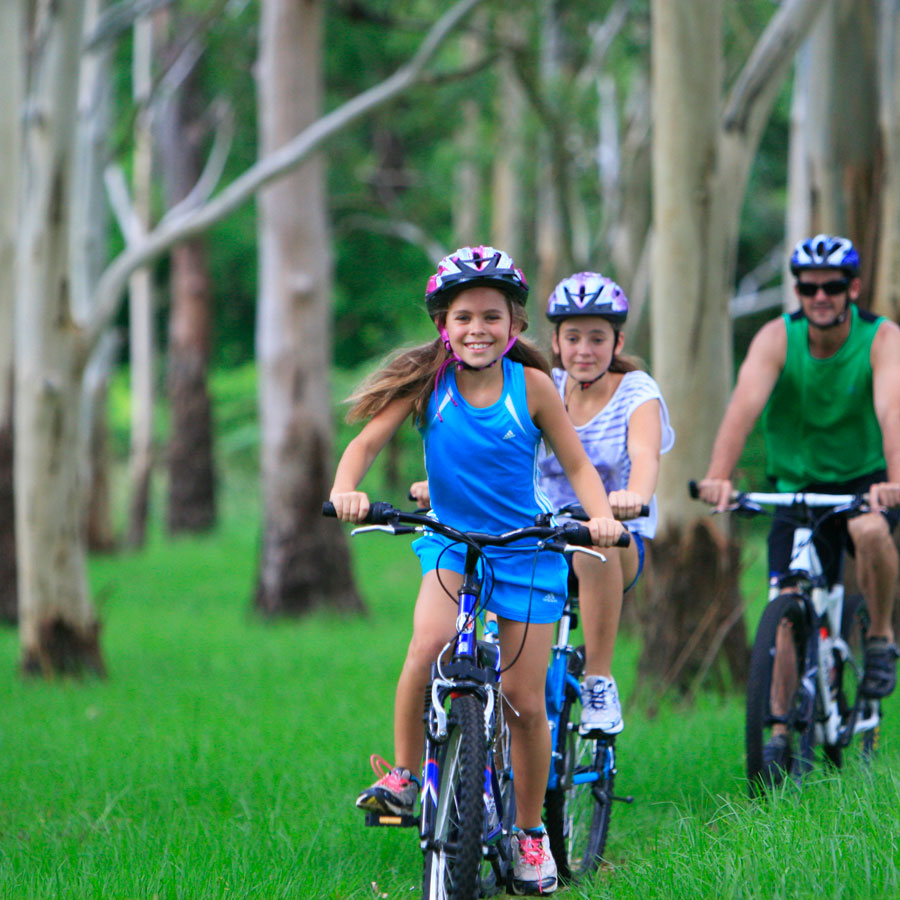 Mountain biking & cycling
With everything from relaxing family rides through our heritage listed parks to adrenaline pumping adventures mountain biking down the Great Dividing Range – our region is a cyclist's paradise. Details of recreational rides, intermediate to advanced road rides, mountain biking tracks and off-road rides can be found on the Toowoomba Regional Council website.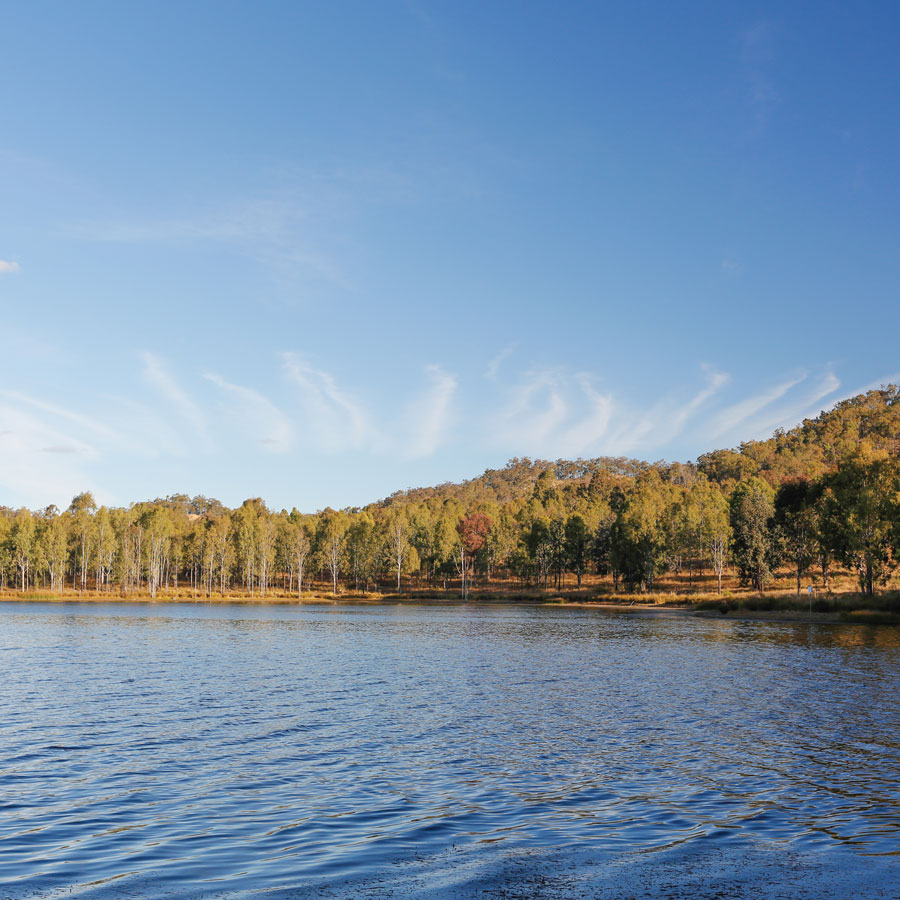 Lakes & dams
With three major lakes within 50km of Toowoomba, you're sure to get your fix of boating, rowing, fishing, bush-walking, sailing, camping, picnics, water skiing, kayaking, canoeing and much more! The Toowoomba Regional Council website details allowed activities on each of the lakes and their open/ closed status.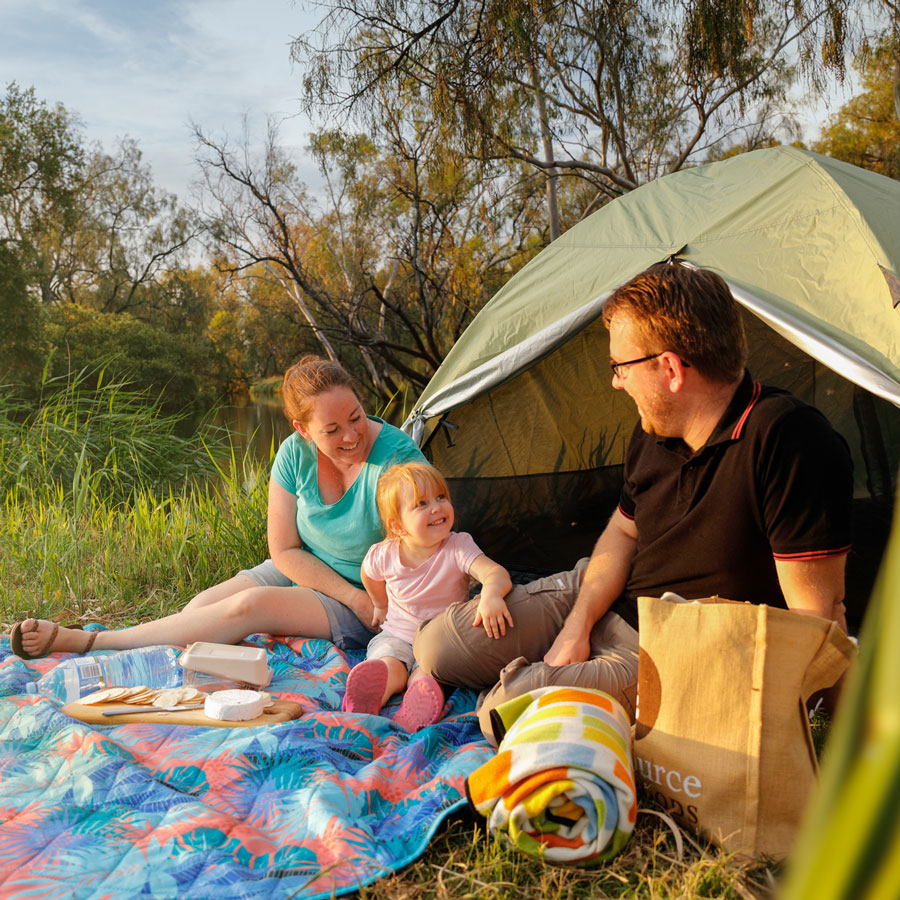 Camping
The Toowoomba Region is the perfect place to escape for a weekend of fresh air, clear skies and camping in the country. Discover some of the top spots for camping in the great outdoors in our region and information on showground locations and dump points.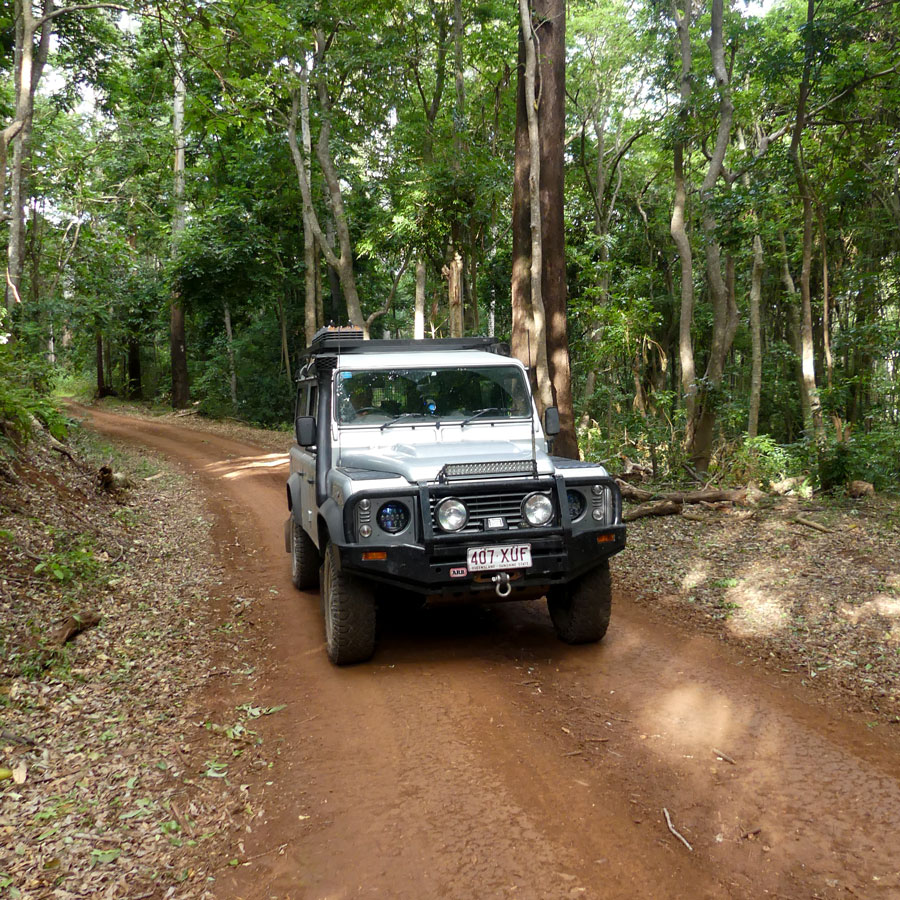 Soft 4WD
For those that love driving in the countryside there are seven soft 4WD trails to choose from starting at the Hampton Visitor Information Centre. The trails are on public roads, mostly gravel or formed earth. Some are in poor condition and a high clearance vehicle or 4WD is recommended. Conditions are always changing so you'll need to contact the Hampton visitor information centre for details.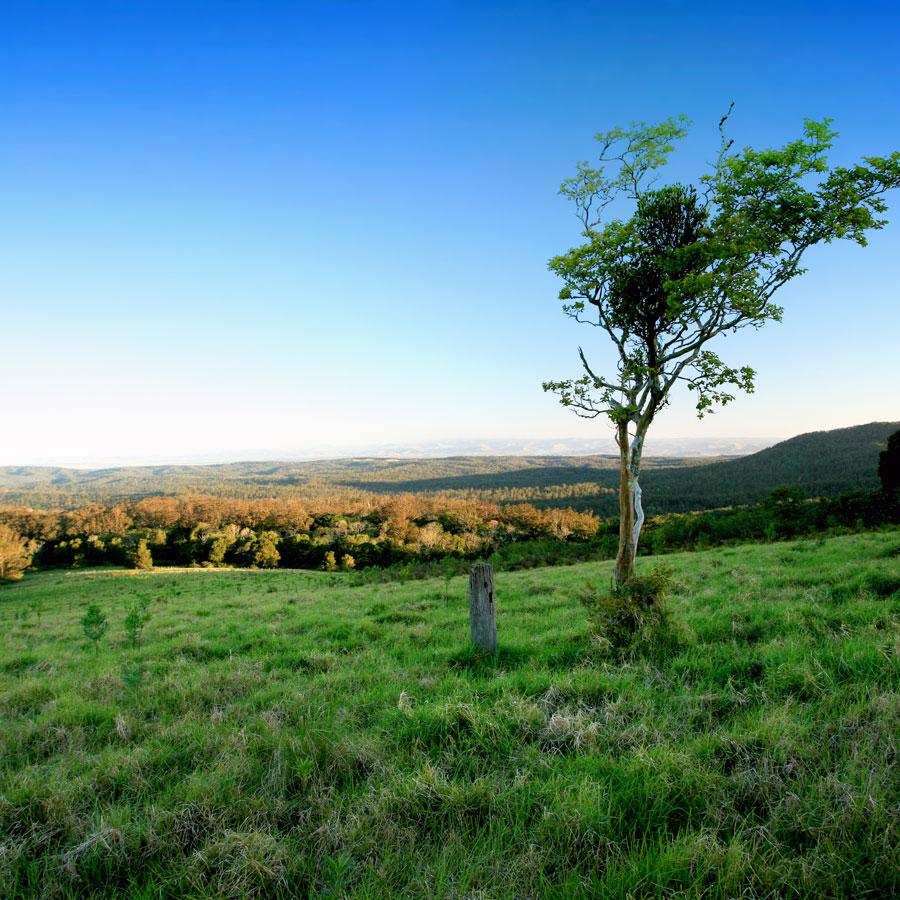 Ravensbourne National Park
Discover towering trees, palm groves, trickling streams and amazing birdlife in the best remaining example of the rainforest that originally covered this part of the Great Dividing Range. Only 32km north of Toowoomba and 33km west of Esk via the Esk–Hampton Road, this is a fantastic spot for bushwalking, picnics and birdwatching.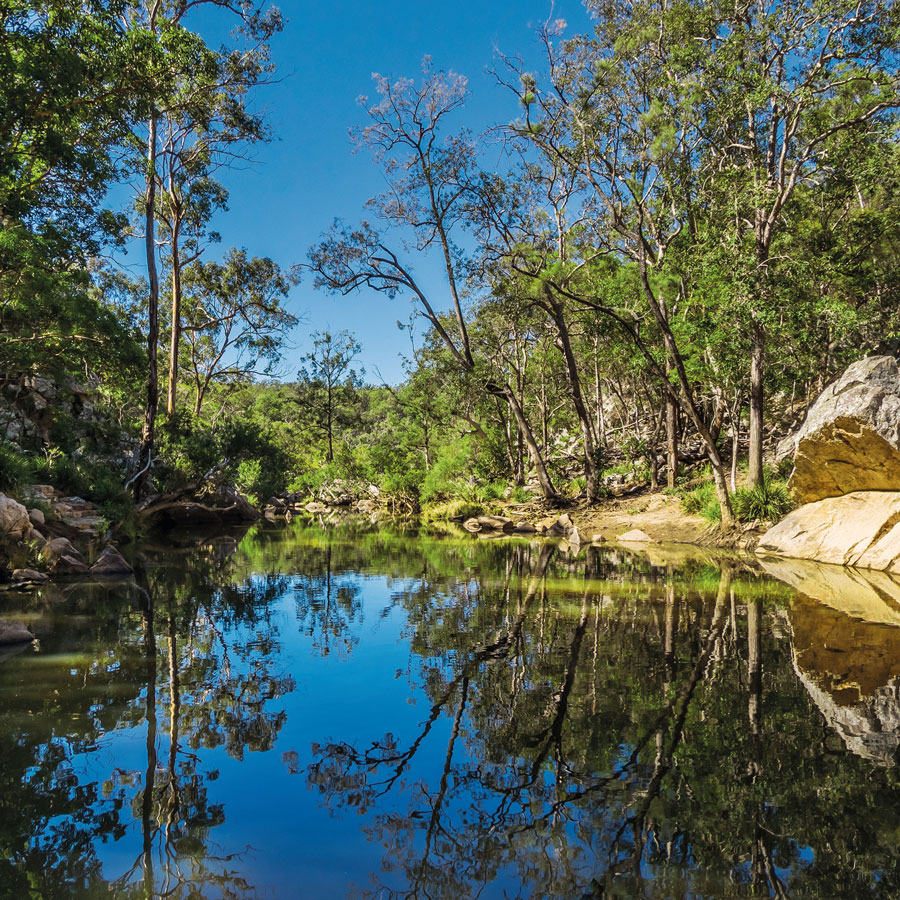 Crows Nest National Park
After good rain, water tumbles through eucalypt forest along a series of boulder-strewn cascades, before plunging 20m over Crows Nest Falls into a waterhole surrounded by steep, granite cliffs.  50km north of Toowoomba and 6km east of Crows Nest, this is a fantastic spot for bushwalking, picnics and birdwatching.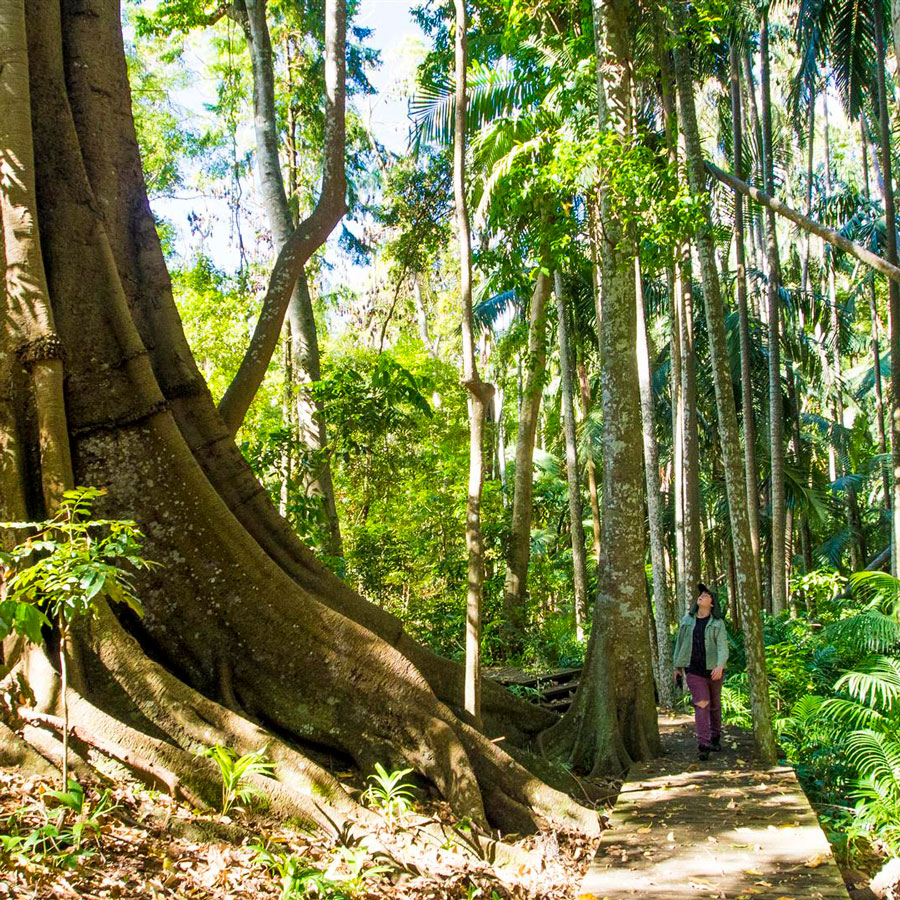 The Palms National Park, Cooyar
This little gem of a national park protects a small remnant of palm-filled subtropical rainforest and vine forest in a spring-fed gully at the headwaters of the Brisbane River. Birds, frogs, bats and other wildlife can be seen or heard when you picnic or take a short rainforest stroll. It's tucked away in the hills east of Cooyar, 100kms north of Toowoomba.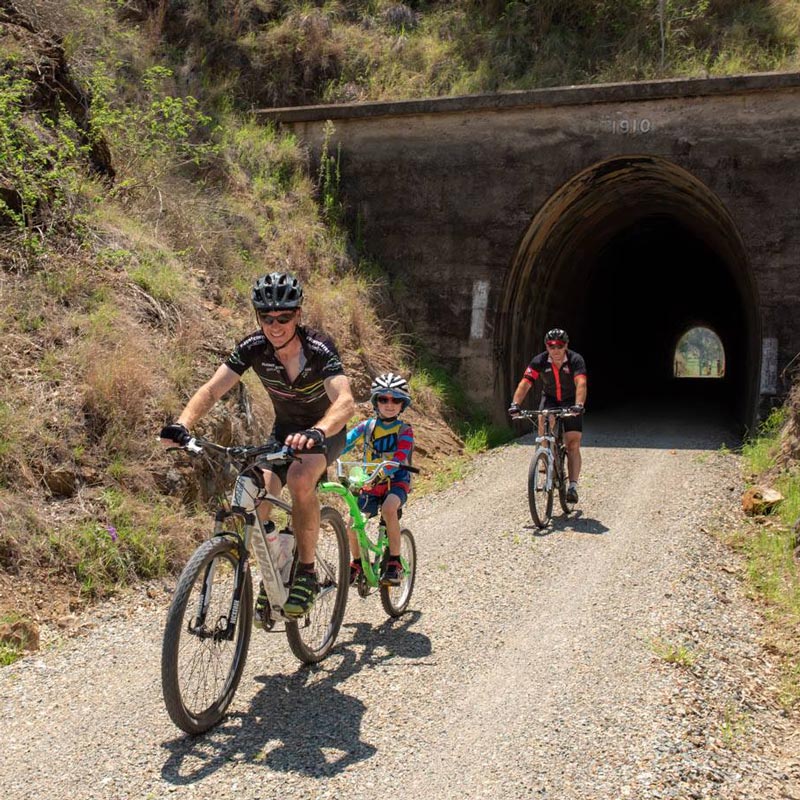 Brisbane Valley Rail Trail
Discover the 161 km Brisbane Valley Rail Trail – the longest rail trail in Australia! It starts at Yarraman, 1 hour and 30 minutes' drive north of Toowoomba. Come and experience South East Queensland's big skies and scenic landscapes for yourself on bicycle, on horseback or on foot – with a coffee stop every 25 km or so.