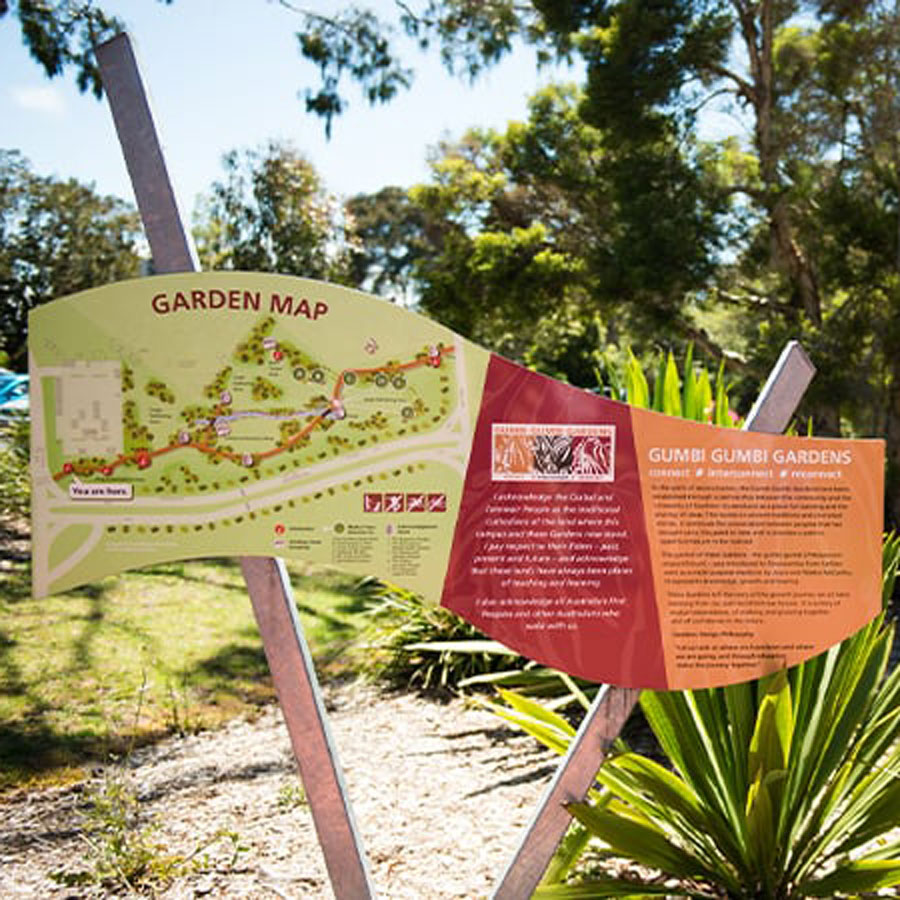 Aboriginal Culture and Heritage
In the local First Nations community, Toowoomba is known as a key meeting place along ancient pathways. Discover some fascinating locations where you can learn more about the history and culture of the local Indigenous community, including an ancient ceremonial site, native gardens and an informative bushwalk..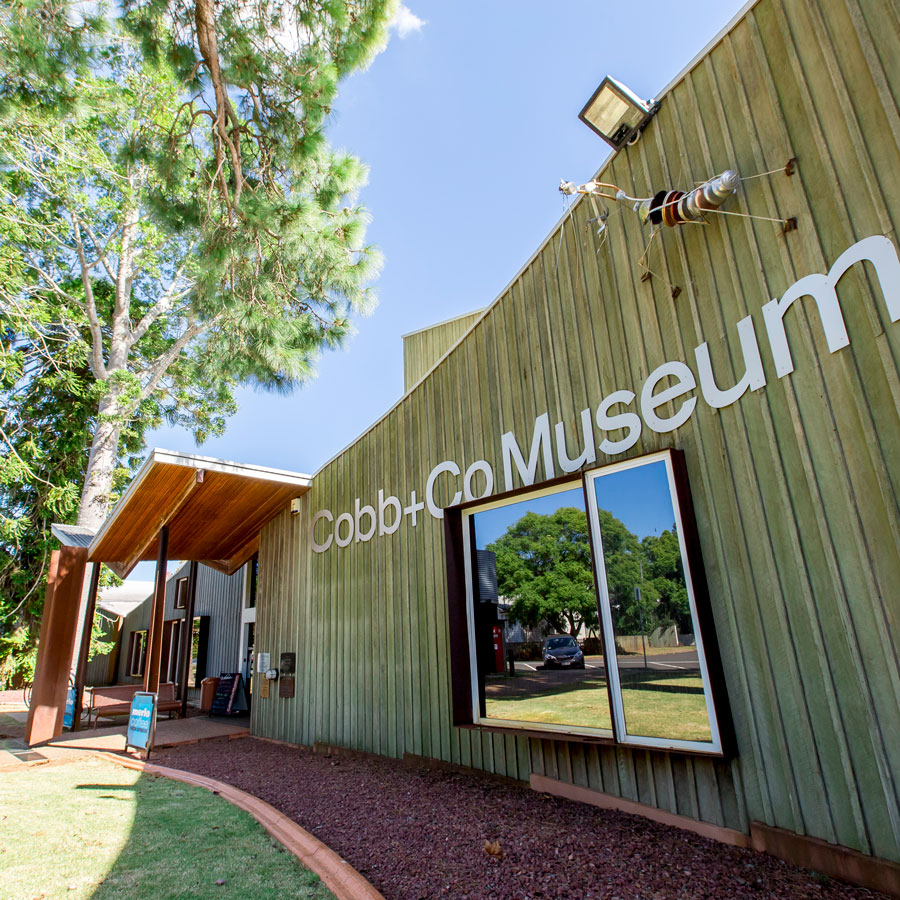 Cobb+Co Museum
Step back in time to the era of horse drawn vehicles at Cobb+Co Museum. Wander through the charming national carriage collection and discover how the 47 horse-drawn vehicles played an important role in Australia's development. This modern, interactive facility is part of the Queensland Museum Network and has a range of kids' play areas, a café and regular heritage trade workshops. Find current opening hours, prices and daily guided tour times on their website.
Location: 27 Lindsay St, Toowoomba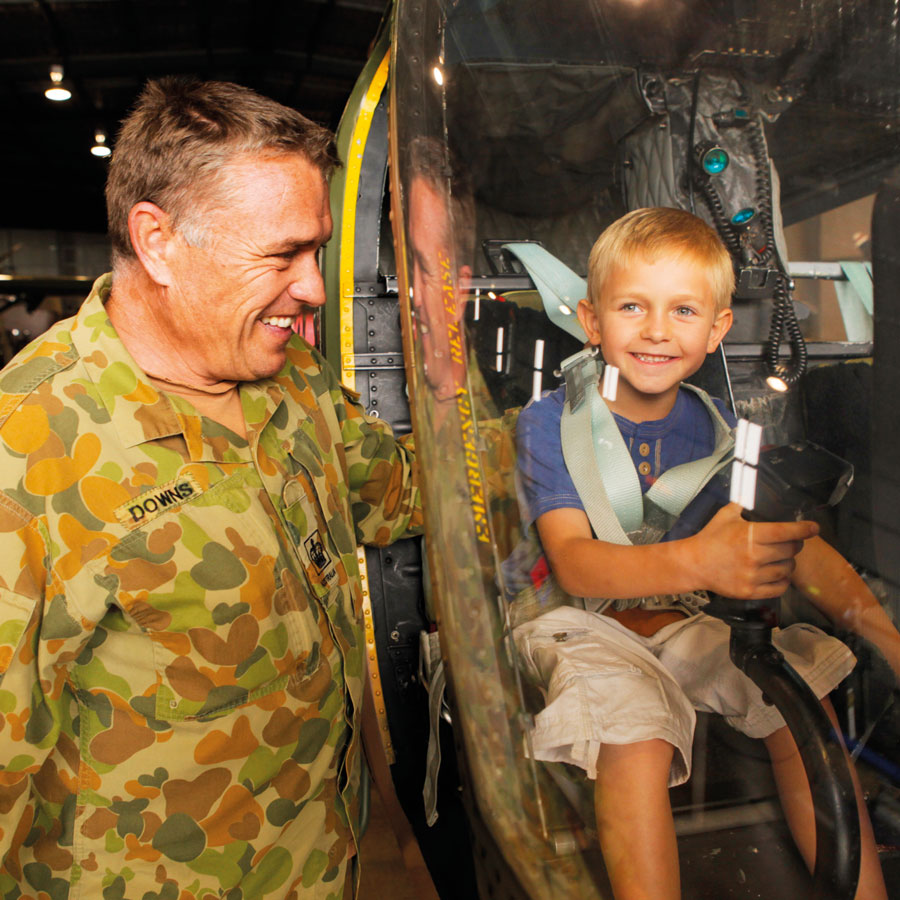 Australian Army Flying Museum
Located just 30 minutes from Toowoomba in the rural town of Oakey, this unique museum houses more than 20 aircraft flown by the Australian Army and related memorabilia from all eras of Australian military flying. Some highlights include getting to walk inside a heavy-lift Chinook helicopter and getting up close to a Blackhawk. Find opening hours and admission prices on their website.
Location: Museum Drive, Oakey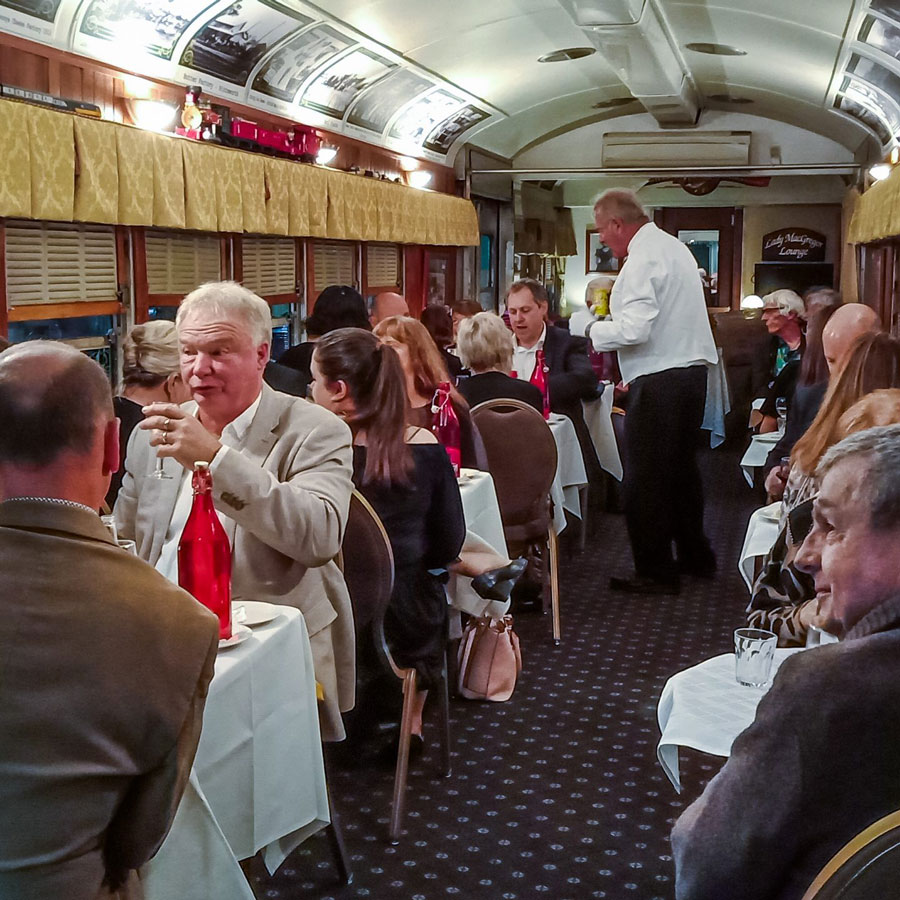 DownsSteam Tourist Railway and Museum
The fantastic volunteer run DownsSteam Tourist Railway and Museum has an impressive range of restored trains and exhibits to explore. Their café is in a restored carriage – a truly unique place to eat! Get in touch to request a guided group tour of their unique facilities tailored to your specific group's interests.
Location: 16 Cambooya Street, Drayton, Toowoomba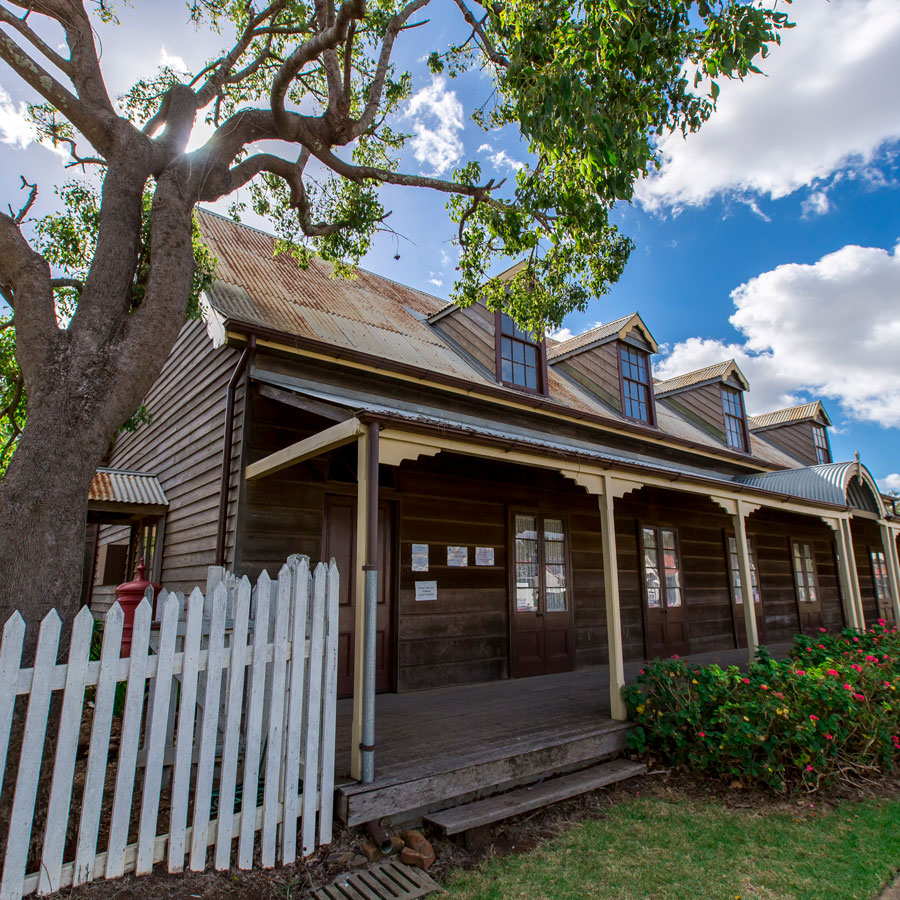 Royal Bulls Head Inn
A visit to the Royal Bull's Head Inn offers a fascinating glimpse of what life was like in the region in the 19th century. Built by an ex-convict in 1859, it was acquired by the National Trust more than 40 years ago. Walk around the grounds and read the interpretive signs displayed or visit on the first Sunday of the month when volunteers open the building. Regular ghost tours are also held here.
Location: 59 Brisbane Street, Drayton, Toowoomba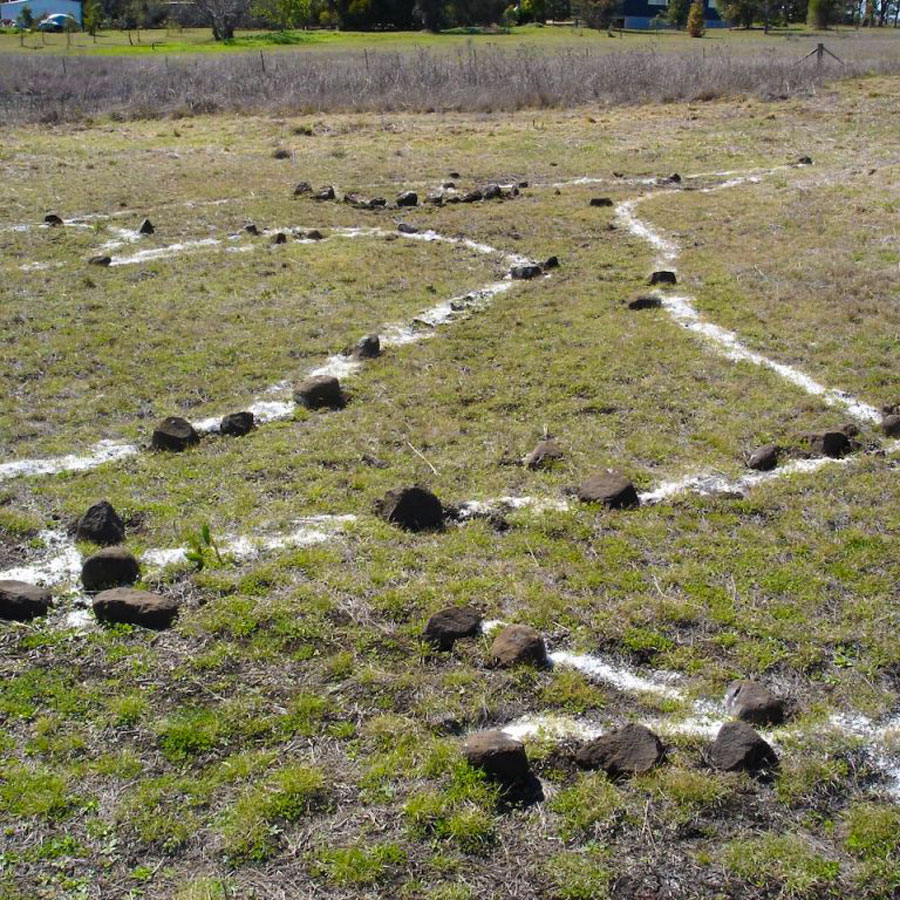 Gummingurru ceremonial site
Book a tour of Gummingurru – an ancient ceremonial site on the country of the Jarowair Aboriginal people. Located near the township of Highfields, 20 minutes' drive north of Toowoomba, it features amazing ancient stone arrangements in a range of designs, including an emu, a turtle, a bunya nut and a carpet snake. Tours include viewing stone artefacts, grinding ochre and games for kids.
Location: Highfields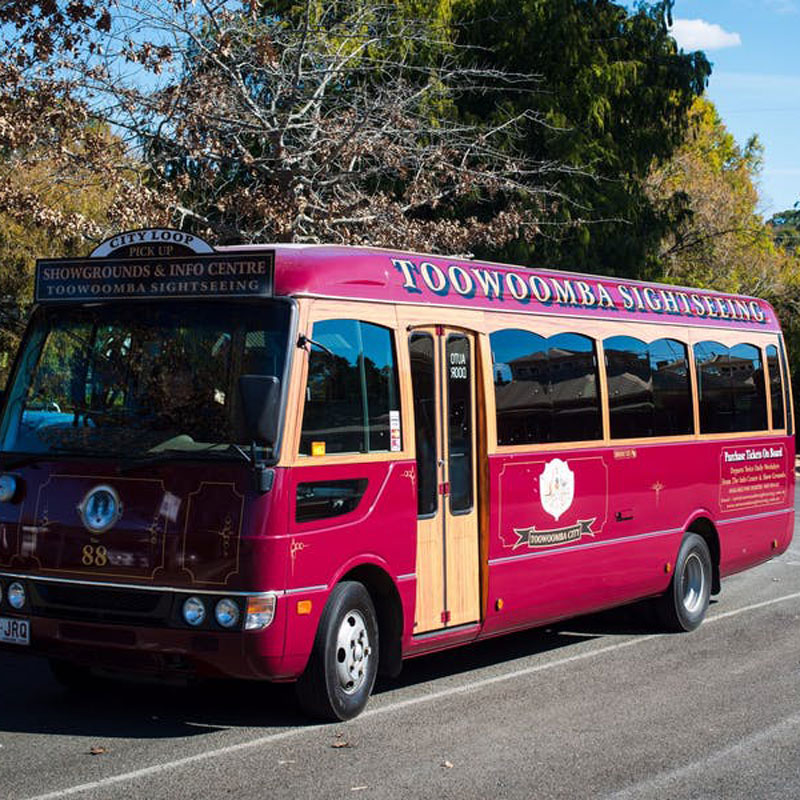 Toowoomba sightseeing tours
Offering bus tours and guided walking tours of major landmarks throughout the city, this is the perfect way to learn about the history of the region. As well as their sightseeing bus tours, you can join guided walking tours of local cemeteries.
Location: Toowoomba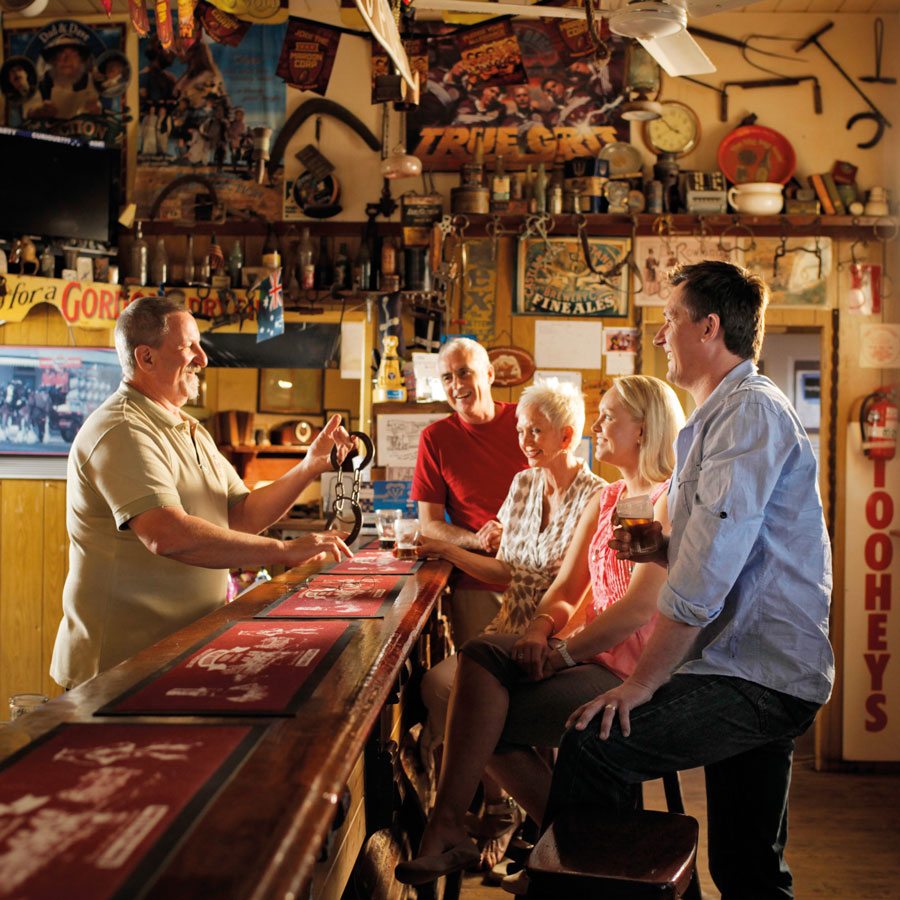 Rudd's Pub
Visit this historic pub with plenty of atmosphere and interesting stories in the quaint village of Nobby, 40 minutes' drive south of Toowoomba. Immerse yourself in the wonderful photographic collection and memorabilia that adorns the walls (and the ceiling) and enjoy a delicious meal and a cold ale. According to locals, author Steele Rudd wrote some of his famous 'Dad 'n' Dave' stories here.
Location: 45 Tooth Street, Nobby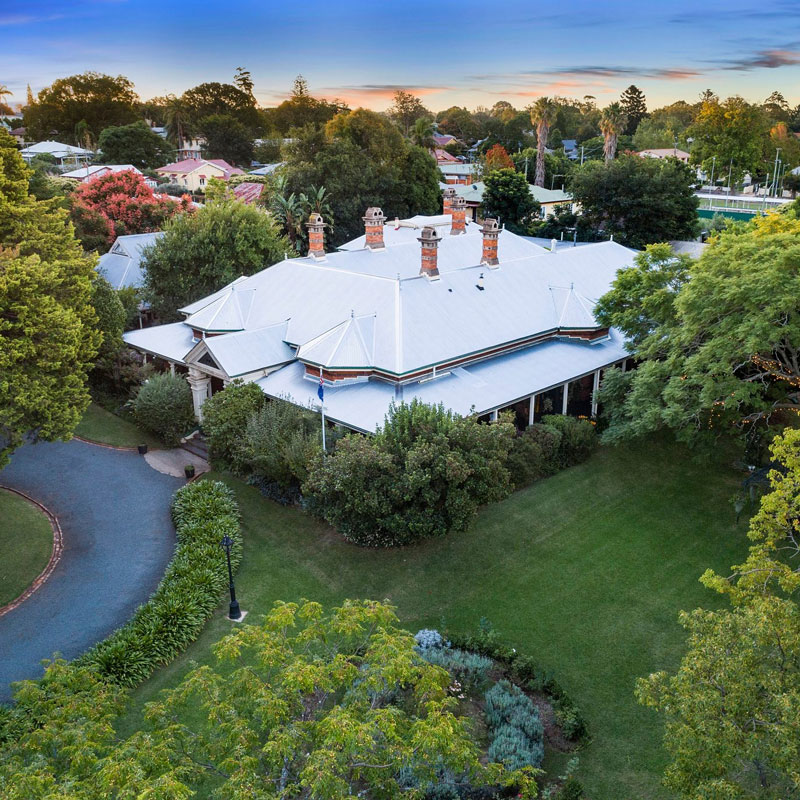 Self-Guided Historic Walks
Get to know the story of our beautiful heritage city by taking a leisurely stroll around its historic precincts. We have put together a summary of Toowoomba Regional Council's eight self-guided historic walks of Toowoomba, developed by local historians.
Location: Toowoomba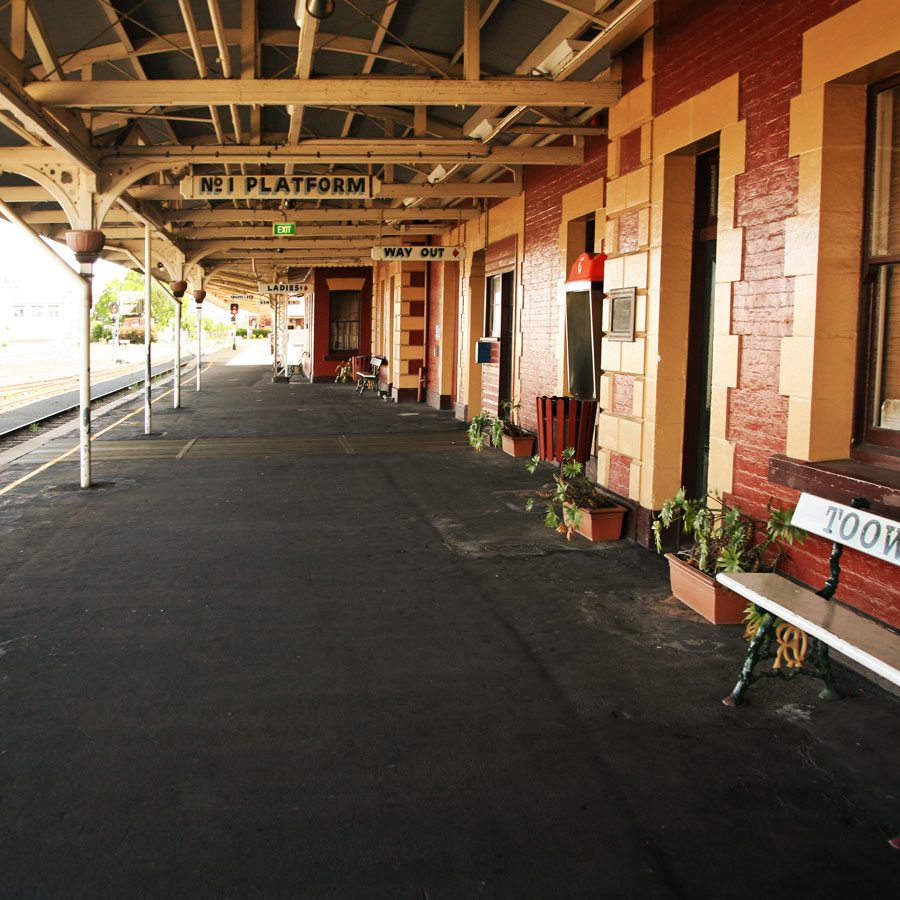 Toowoomba Railway Station
State heritage-listed Toowoomba Railway Station opened in the 1870s. Today, the Westlander passes through between Brisbane and Charleville twice a week. The original railway refreshment room has been renovated into a stately restaurant complete with fireplace. Stroll to the northern end of the platform view a magnificently carved silky oak honor board commemorating World War One veterans.
Location: Railway Street, Toowoomba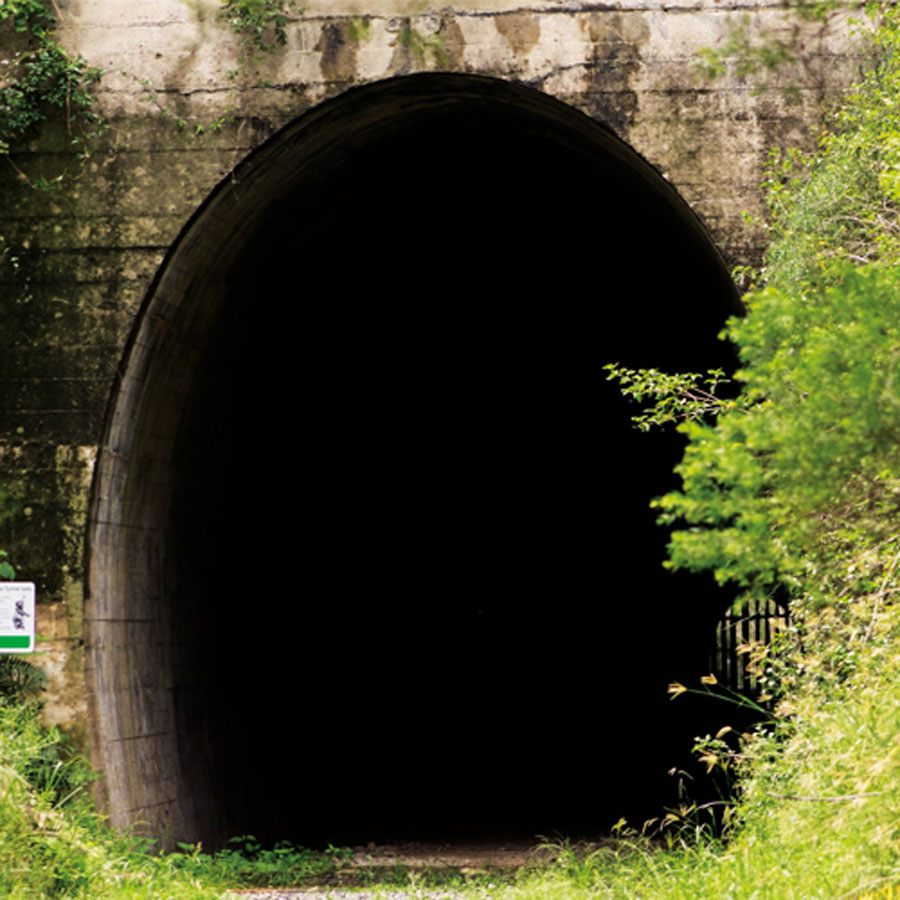 Muntapa Rail Tunnel
Visit this heritage listed and secluded tunnel near Cooyar that was hand dug in 1913. Located about 80km north of Toowoomba, it's a great place for a picnic, with tables and BBQs and informative signage near the entrance. Also take a peek at the colony of bent winged bats that lives inside! Check for information about getting there, the access road is unsealed.
Location: Muntapa Park, Narko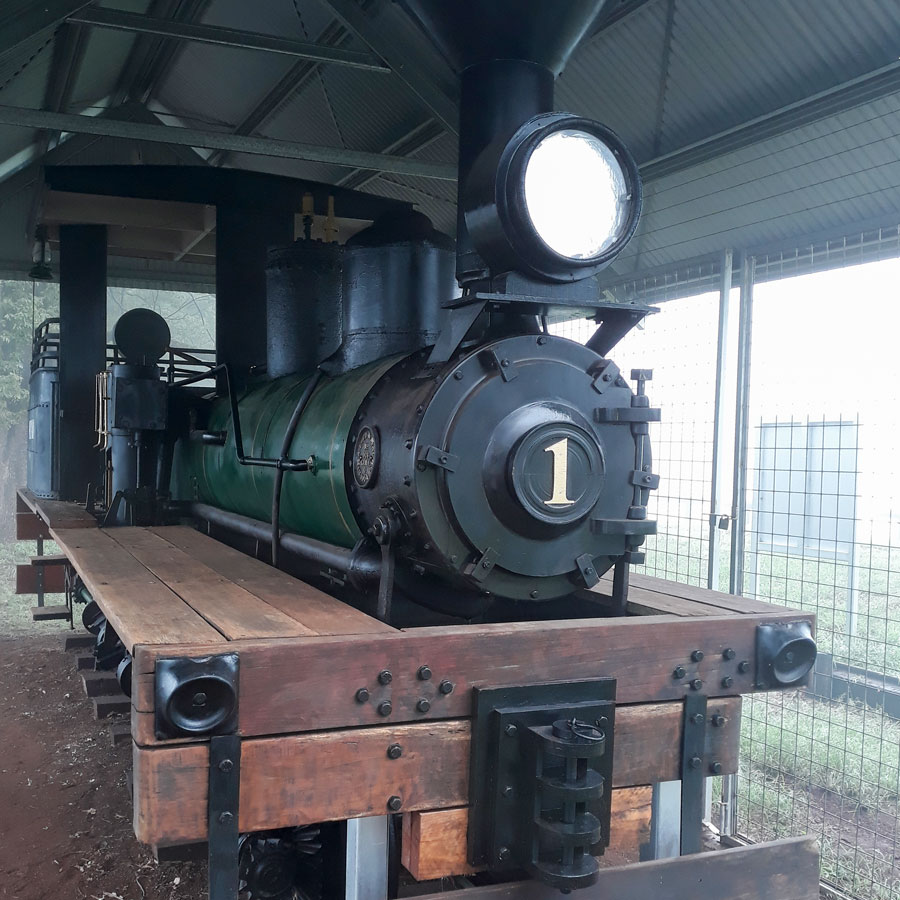 Walk the Munro Tramway
Step back in time and walk the tramway where timber was transported to and from the local sawmill in the late 1800s. There are five short walks available along the length of this historic tramway. One of the highlights is the walk starting at the Ravensbourne Sports Ground, 50km north of Toowoomba, where you can see some of the surviving remains of one the original locos on display.
Location: Ravensbourne
Empire Theatre virtual tour
Unlock the doors to The Empire from the comfort of home with this comprehensive virtual tour of the entire precinct.
Location: 54-56 Neil Street, Toowoomba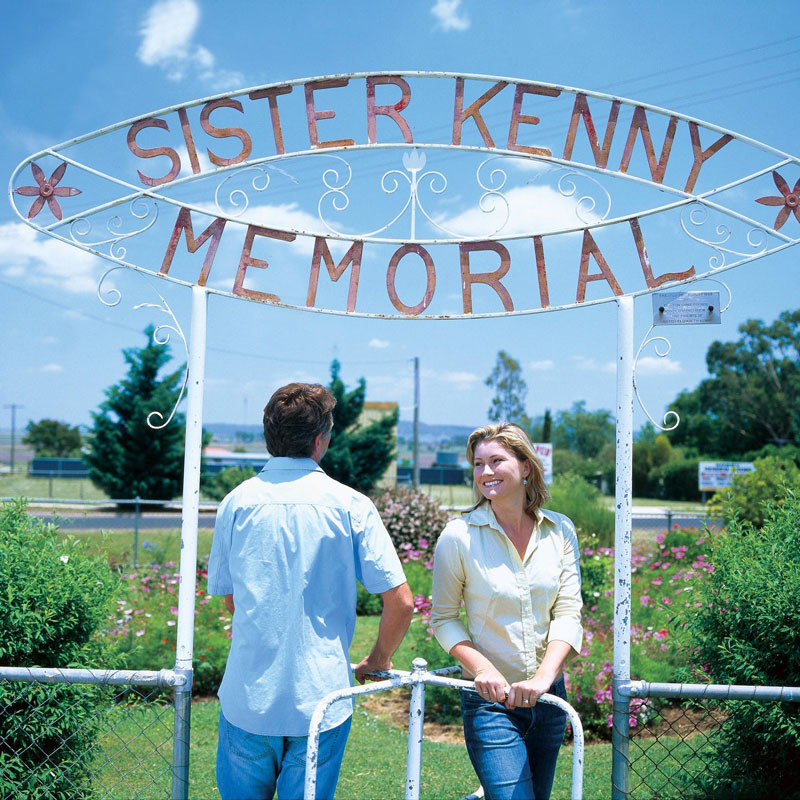 Sister Kenny Memorial
Sister Kenny lived in Nobby, 35 minutes south of Toowoomba. She received worldwide recognition for her revolutionary treatment of polio victims in the early twentieth century and this memorial documents her life and her battles with the male-dominated medical establishment of the day.
Location: Tooth Street, Nobby
Steele Rudd Hut
This replica of a shingle hut is built on the site of the boyhood home of famous author Arthur Hoey Davis, also known as Steele Rudd. His life in Nobby, 35 minutes south of Toowoomba, gave him inspiration to write 'On Our Selection' and his other Australian Classics.
Location: Steele Rudd Road, East Greenmount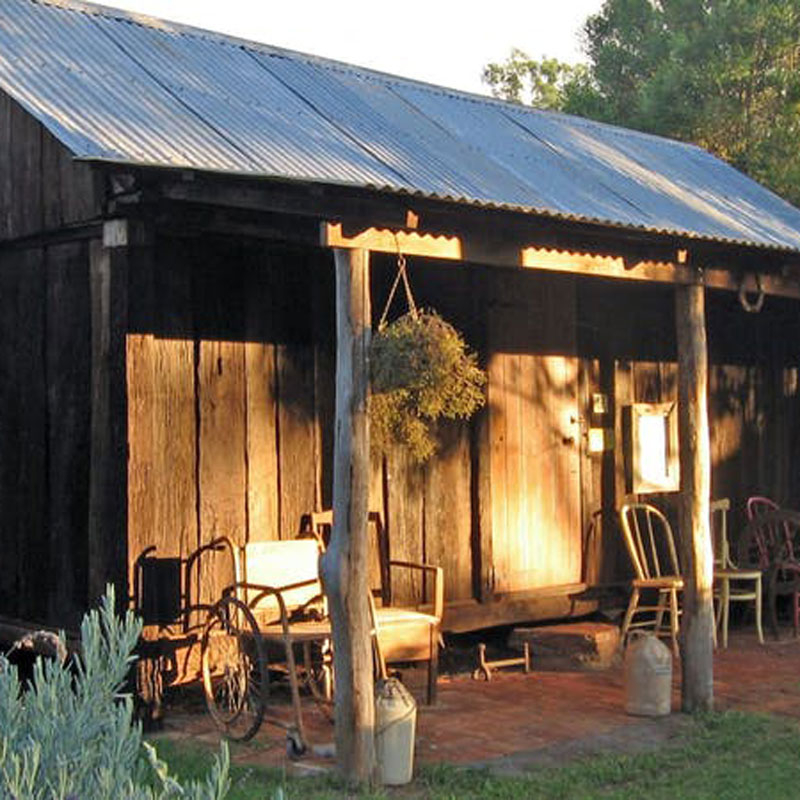 Highfields Pioneer Village
A fun day out for the whole family! Highlights include their heritage chapel, transport museum, fire brigade and ambulance museum and restored slab cottage. Make sure you try their authentic damper and billy tea.
Location: 73 Wirraglen Road, Highfields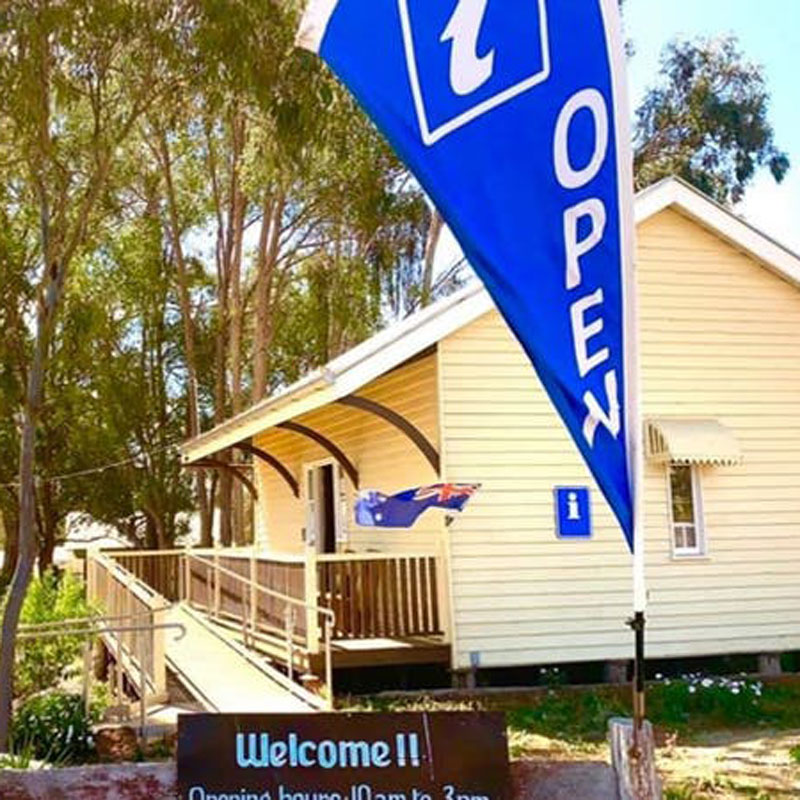 Crows Nest Museum & Historical Village
Explore over 21 heritage buildings packed with local history. The village features the first ever Ray White Real Estate building, as Crows Nest is the birthplace of this real estate empire. Take your time with a self-guided tour or ask for a guided tour for your group.
Location: Cnr New England Hwy & Oxford St, Crows Nest
Heritage Listed Churches
The Toowoomba Region is blessed with many beautiful historic churches, each offering a unique glimpse into the region's spiritual history. Here are 6 churches listed on the State Heritage Register you can visit.
Walking tours of Toowoomba
If you have a moderate level of fitness, an inquiring mind, an interest in history and like some quirky facts, this is a fabulous way to spend three hours. Walk through some of the city's charming streets and neighbourhoods, visit our beautiful gardens and parks and learn about Toowoomba's past.
Toowoomba trails
Walking tours in Toowoomba on select dates, showcasing a variety of interesting themes from architecture, the beautiful street art murals and history, see their Facebook page for more details.