Do you or someone in your family have a passion for railways and history? Check out these five amazing experiences available in the Toowoomba Region.
DownsSteam Tourist Railway and Museum
Come along for a family friendly day out to this impressive tourist railway and museum.
See DownsSteam's impressive collection of rolling stock, view their museum displays and take a tour of the main restoration shed to observe the work taking place.
You will also find the Darling Downs' finest (and only) dining and commercial kitchen catering car where you can treat yourself to refreshments.
Location: 16 Cambooya Street, Toowoomba
Open: Every Tuesday, Thursday and Saturday, 9am – 3pm
Phone: 07 4630 2358
Cost: Donation on entry or exit
Visit DownsSteam Tourist Railway and Museum's website.
Spring Bluff Railway Station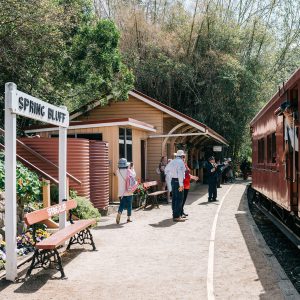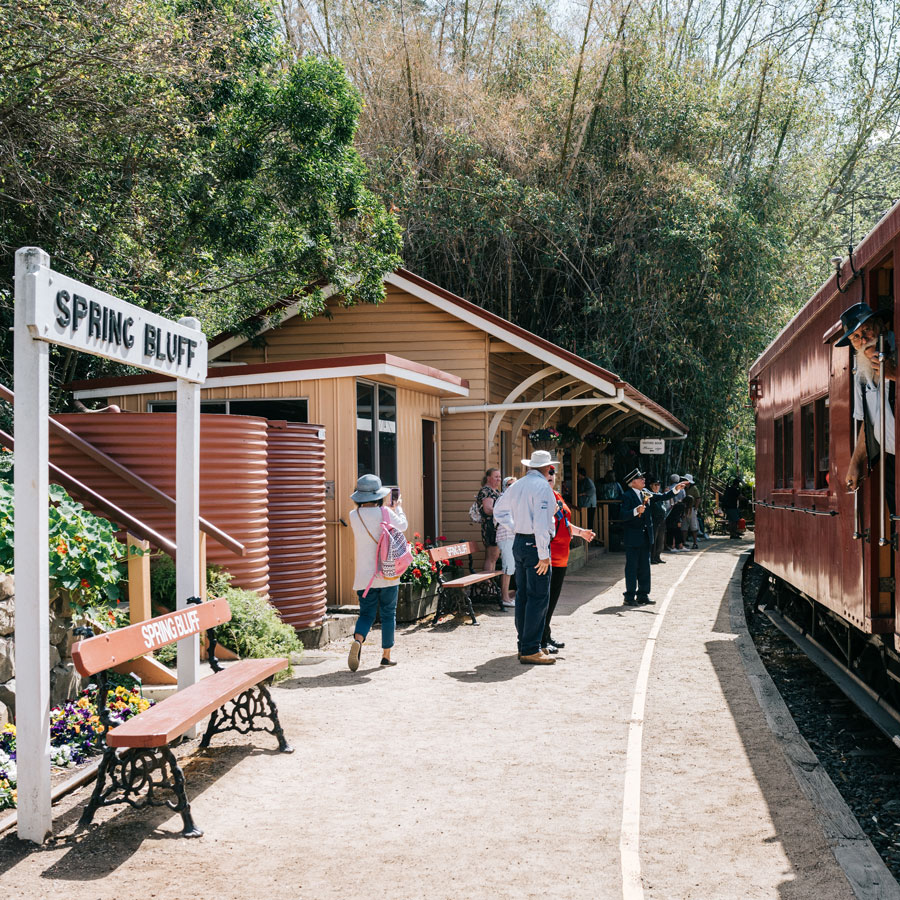 Experience South East Queensland's most beautiful railway station right here in the Toowoomba Region.
Spring Bluff Railway Station is a heritage listed site on the main railway line between Ipswich and Toowoomba.
Its significance stems from 150 years of railway history and the attraction of its beautiful landscaped gardens, which come alive with colour in spring and summer.
Come for a picnic with your friends and family. Thank you for keeping our wildlife safe and leaving your pets at home.
How to get there: Spring Bluff is situated 15km north of Toowoomba city. Take the New England Highway towards Highfields. Turn right onto Murphy's Creek Road and drive for about 10km. Turn left onto McCormack Drive and drive up the hill for another 600m. Park your car at the entrance to the train station and be prepared to go back in time.
Visit Spring Bluff Railway Station's website.
Muntapa Rail Tunnel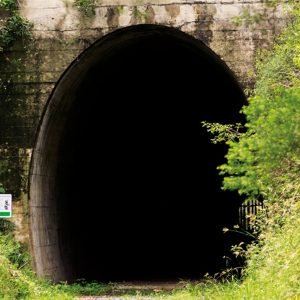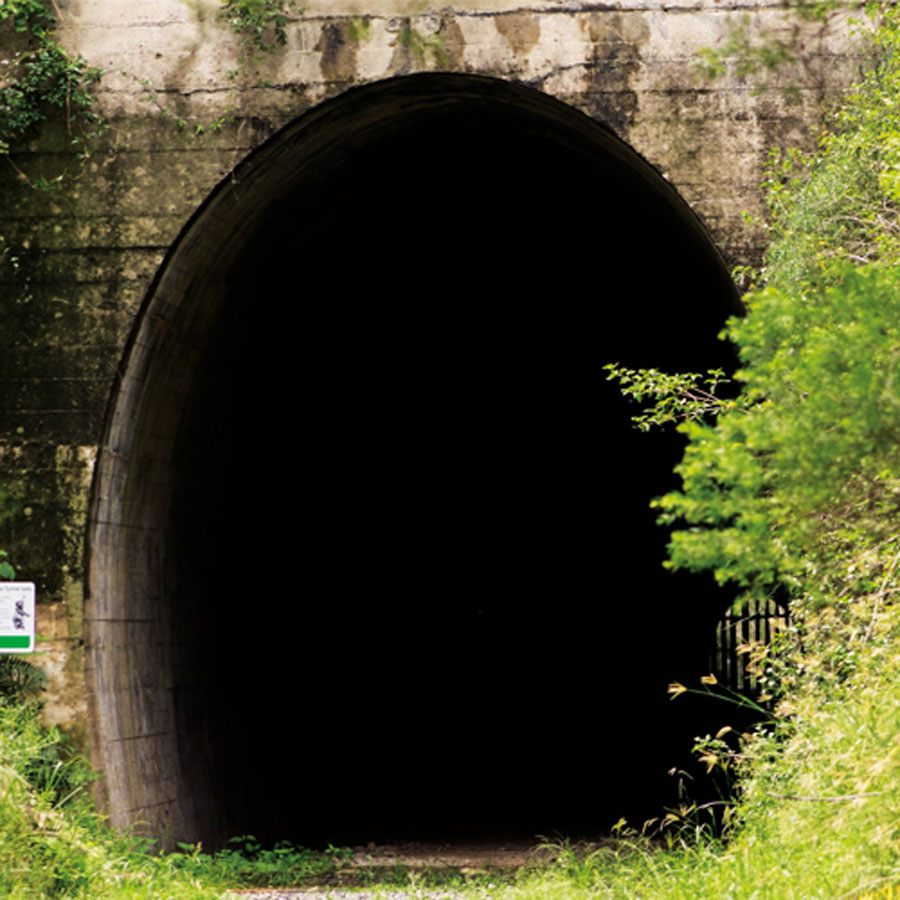 Visit this heritage listed and secluded tunnel near Cooyar, about 80km north of Toowoomba, to learn about the region's rail history. The tunnel was hand dug in 1913 and at 287m in length it is Queensland's longest straight railway tunnel. Located 640m above sea level, it's the only tunnel that crossed between the inland and coastal sides of the Great Dividing Range, and the only one that crossed the Range summit.
While you're there, take a peek at the colony of bent winged bats that lives inside. A great place for a picnic, there are tables and BBQs and informative signage near the entrance.
How to get there: The tunnel is located about 80km north west of Toowoomba, 40km north of Oakey. The access road (Narko Nutgrove Rd) is unsealed.
More information about Muntapa Rail Tunnel here.
Walk the Munro Tramway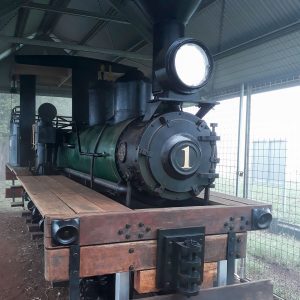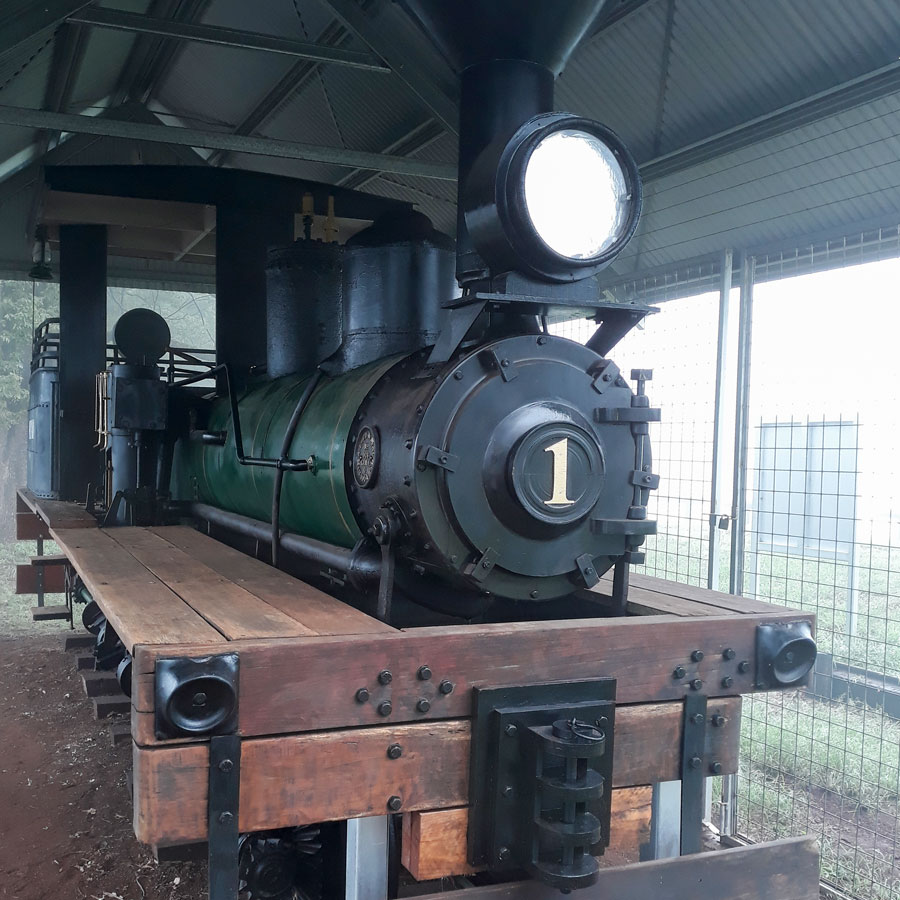 Step back in time and walk the tramway where timber was transported to and from the local sawmill in the late 1800s.
There are five short walks available along the length of this historic tramway, with some including informational signage. One of the highlights is the walk starting at the Ravensbourne Sports Ground, where you can see some of the surviving remains of one the original locos on display.
Location: 45km north-east of Toowoomba. Ravensbourne Sports Ground, Intersection of Esk-Hampton Rd and National Park Rd (walk entry is across the road from the loco display)
Facilities available: Parking, a sheltered table and toilets.
Find details of the walks here.
Toowoomba Railway Station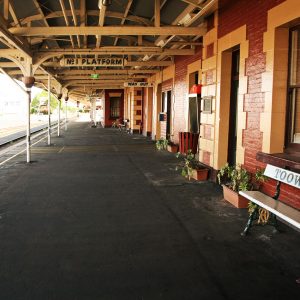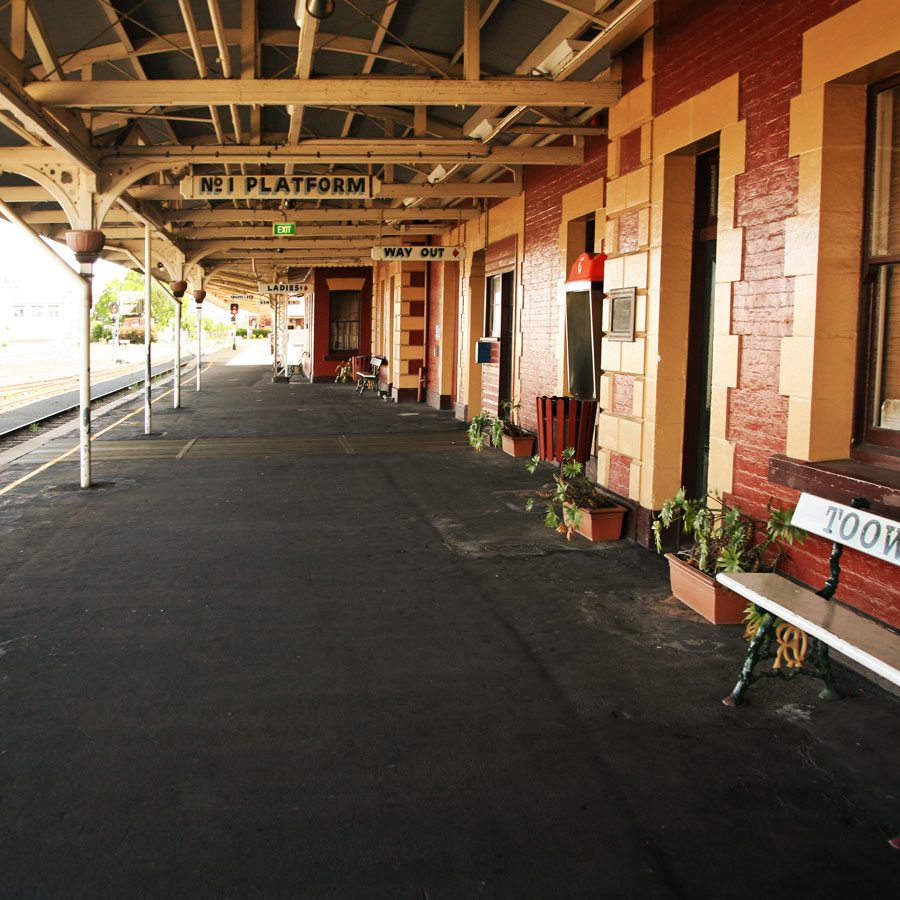 State heritage-listed Toowoomba Railway Station opened in the 1870s. Today, the Westlander passes through between Brisbane and Charleville twice a week.
The original railway refreshment room has been renovated into a stately restaurant complete with fireplace.
Stroll to the northern end of the platform at heritage-listed Toowoomba Railway Station and you'll find a record that leaves no doubt about the impact World War I had on the locality's population.
The Queensland Railways Toowoomba Employees Roll of Honour 1914-1919, is a magnificently carved silky oak honour board that lists 560 names in gold lettering on cedar panels.
Railways Commissioner Charles Evans, a former Toowoomba railway man himself, unveiled the tribute on 14 April 1918.
Location: Russell Street, Toowoomba CBD
For personalised service and tips by friendly knowledgeable locals, be sure to drop into one of the local Visitor Information Centres or give them a call.